Private equity investors are increasingly looking to take control or have a bigger say in the future of their portfolio companies, judging by the top PE deals in 2012. Out of the top five deals, four were transactions where PE investors emerged as controlling or largest shareholders in the respective companies. It is apparent that most PE investors are not comfortable writing large cheques for a small minority stake. Moreover, driven by divestiture, buyout deals have also started to emerge in 2012, both in mid-sized and large-sized companies.
Here is a look at the top five PE deals of the year.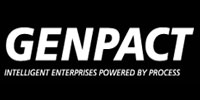 Bain Capital invests $850 million in Genpact: Private equity major Bain Capital led the $1 billion investment for 30 per cent stake in Genpact Ltd, India's largest BPO. The deal marked the second largest PE investment in India (after Temasek paid $2 billion for 5 per cent stake in Bharti Airtel) and the largest secondary deal till date. GIC Singapore also chipped in with $150 million while the rest was invested by Bain Capital. This investment, after Bain Capital's (along with GIC Singapore) $851 million investment in Hero Honda last year, affirms its position in India as the biggest cheque writer and puts it close to its peer Blackstone in terms of India exposure.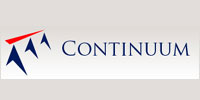 Morgan Stanley invests $212 million in Continuum: Morgan Stanley Infrastructure Partners paid $212 million or Rs 1,200 crore to buy a majority stake in Continuum Wind Energy. The wind energy firm, promoted by IIM-Ahmedabad classmates Arvind Bansal and Vikash Saraf (of Essar Group), aims to have a capacity of 500 MW. Continuum started operations by acquiring the Kutch-based wind farm assets of the European power generation major Vestas.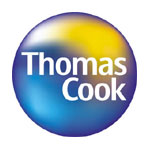 Fairfax buys Thomas Cook India for $176 million: After setting up an India office last year, Canada's Fairfax Financial Holdings sealed its first deal in the country by acquiring over 87 per cent stake in the India unit of UK's travel services firm Thomas Cook Group plc for $176 million. The deal was done through Fairbridge Capital, the India subsidiary of Fairfax. Fairfax was set up by India-born Prem Watsa, popularly known as Canada's Warren Buffett, and also holds 26 per cent stake in ICICI Lombard General Insurance Co. Ltd. This was the second time when the UK-based parent firm sold Thomas Cook (India) in the last seven years. Earlier in 2005, it was sold to Dubai Financial Group, a subsidiary of the Dubai Investment Group, as part of the non-core asset sale, only to be bought back in 2008.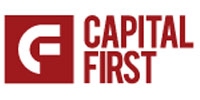 Warburg Pincus buys 69 per cent in Capital First for $156 million: In one of the rare management buyout deals, Warburg Pincus acquired 69 per cent stake in Future Capital Holdings (since then renamed Capital First) from Kishore Biyani's Future Group for $156 million. The private equity major has backed the management led by V Vaidyanathan, who joined from ICICI Prudential Life in 2010 and currently holds more than 7 per cent stake. The deal was the second transaction by Warburg in a non-banking financial company (NBFC) after it backed AU Financiers earlier this year.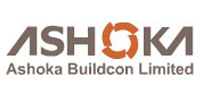 Macquarie-SBI Infrastructure Fund invests $150 million in Ashoka Concessions: In its first investment in the roads & highways segment, the Macquarie-SBI Infrastructure Fund (MSIF) invested $150 million in the portfolio of projects held by Ashoka Concessions, a subsidiary of Ashoka Buildcon Ltd. Ashoka Concessions will have seven large-sized roads and highways projects, costing nearly $1.6 billion. Ashoka Buildcon is a highway concession and EPC (engineering, procurement and construction), backed by IDFC Private Equity. Macquarie-SBI earlier invested in the thermal power projects of Moser Baer and Adhunik Power and Natural Resources, as well as in GMR Airports and the telecom tower firm Viom Telecom.
(Edited by Sanghamitra Mandal)