The Union Budget sought to ease concerns about the state of bad loans at public-sector banks by allocating a large corpus for recapitalisation, a move seen as falling short of what was needed to plug the problem.
Finance minister Arun Jaitley talked about an allocation of Rs 25,000 crore for recapitalisation of public sector banks in the financial year 2016-17, and explore the option for more infusion if the need arises.
He also said that the Bank Board Bureau will be made operational in the coming year and a roadmap for consolidation of state-run banks will be spelt out. In particular, he talked about IDBI Bank and said that the government will consider the option of reducing its stake in the bank to below 50 per cent.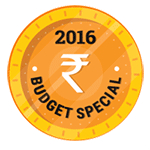 At present, the government owns over 80 per cent stake in IDBI. Soon after the announcement, shares of IDBI rose as much as 16 per cent on BSE in a weak Mumbai market.
For speedier resolution of stressed assets, the Debt Recovery Tribunals will be strengthened with a focus on improving the existing infrastructure, including computerised processing of court cases, to support reduction in the number of hearings and faster disposal of cases, Jaitley said.
The FM mentioned a plan to list state-owned general insurance companies but didn't share any details.
He also referred to several other reforms related to the financial services sector including allowing 100 per cent foreign direct investment in asset reconstruction companies and up to 49 per cent foreign investment in insurance and pension sector through the automatic approval route.
Besides, the FM said that FDI will be allowed beyond the 18 specified NBFC activities through the automatic route in other activities regulated by financial sector regulators.
Jaitley said that state-owned Life Insurance Corporation will set up a dedicated fund to provide credit enhancement to infrastructure projects and that the Reserve Bank of India will issue guidelines to encourage large borrowers to access a certain portion of their financing needs through a market mechanism instead of the banks.