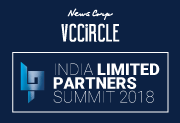 News Corp VCCircle announces the 9th edition of its flagship Limited Partners Summit to celebrate the India investment story, spot opportunities, gauge the challenges and map the economic and business environment.
The summit, to be held in Mumbai on 20-21 February, will see the largest congregation of renowned global limited partners, general partners of domestic and global private equity funds, high-net-worth individuals, lawyers, investment bankers and industry leaders.
With the theme, A Growth Story Foretold, the summit aims to demystify and analyse the alternative investment space with industry stakeholders and the world's most influential limited partners.
According to data collated by VCCEdge, the data research platform of News Corp VCCircle, more than $23 billion was invested in India by alternative investors in 2017 against $14 billion in 2016. And, 2018 seems to be even better due to the huge pile of dry powder accumulated by hordes of domestic and global fund managers.
An elite advisory board has helped shape up the summit. The board includes Zia Mody, founder and managing partner, AZB & Partners; Renuka Ramnath, founder, CEO and MD at Multiples Alternate Asset Management; Chetan Vig, managing director and head of investment risk and strategy, TIAA; Manish Kejriwal, managing partner and co-founder, Kedaara Capital Investment Managers; Vishal Nevatia, managing partner, True North; Michael Liu, senior vice president, Portfolio Advisors; and Prashant Purker, MD, CEO and co-head or private equity at ICICI Venture Funds Management.
"The current business and policy environment in India is conducive for a diversity of alternative asset classes – traditional growth equity, buyouts, private debt, special situations, in general, as well as specific to certain sub-sectors in infrastructure like power," said Purker. "As a platform, ICICI Venture is well placed to target opportunities both from an investing as well as exit perspective. We are excited about the path ahead," he added.
The event will host eminent speakers, including Hemant G. Contractor, chairman, Pension Fund Regulatory and Development Authority (PFRDA); Simon Hopkins, CEO, Milltrust International Group; Prasad Gadkari, head of investment strategy and policy, National Investment and Infrastructure Fund (NIIF); TIAA's Chetan Vig; Promeet Ghosh, managing director, Temasek Holdings; Gopal Srinivasan, chairman and MD, TVS Capital Funds; and Avnish Bajaj, founder and managing partner, Matrix Partners India, among several other stalwarts. For the complete list of speakers, click here.
The proceedings will begin with panel discussions on pertinent topics such as the fast-evolving landscape of alternative investments in India, the stress in "stressed assets", valuation woes, taking a stroll through India's deal street, the changing contours of 'due diligence', and building a robust rupee capital pool. The two-day agenda can be viewed here.
The 7th edition of the VCCircle Awards 2018, India's most coveted and pre-eminent honours for disruptive and fast-growth businesses in the private equity and venture capital ecosystem, will be held under the aegis of the summit on 20 February. India Inc.'s most revered names will attend the award ceremony, which will conclude with some spectacular performances.
Join the discussion with industry stakeholders at the VCCircle India LP Summit. Click here for details or contact Sujatha/Sandeep at 0120-4171111, or mail to register@vccircle.com to enroll for the summit.