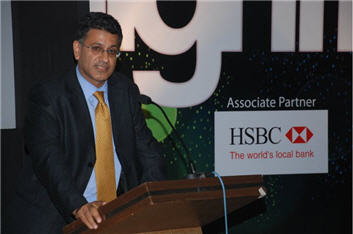 VCCircle, dear readers, your favourite port of call for information on the Indian deal economy, turned five on November 30, 2010.
What started garage-style five years ago, from a rickety-chair home office, has today achieved office addresses in Delhi and Mumbai (with a SOHO presence in Bangalore), writers spread across India and the US,  a double-digit headcount, an intelligent data platform (VCCEdge) and an active conference engine.
But, most importantly, we have achieved a vibrant, dynamic and constantly engaging community of readers, data users and conference participants: Our true driving force.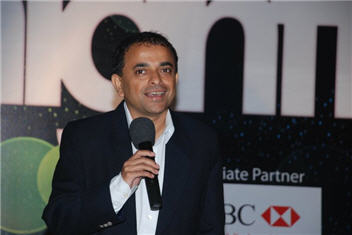 Chronicling the five-year journey of the Indian private capital industry, VCCircle's founder Sahad P.V. said, "The past five years have been eventful for venture capital investments in India –  from the 228 PE deals in 2005 to 410 in 2006 which amounted to almost $7.5 billion and rose to $16 billion in 2007, followed by the market and deal values crashing to reach $4 billion in 2009 and now it has risen to $8 billion. But we have survived amid this upheaval."
We naturally chose to celebrate our five-year journey with our user community who we have dedicatedly tracked for the past five years creating thousands of pages of archived content tracing the most eventful years of the industry. And, what better way to do it then to explore "The Other Side" of the suave and cutting-edge deal-makers of the country at a uniquely-styled event titled, VCCircle Highfive, held on November 30 at Trident, BKC, Mumbai.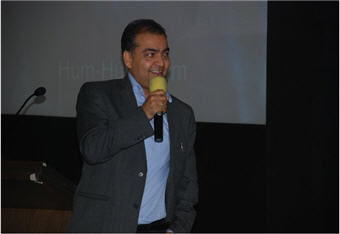 So, what did we get? A cocktail of diverse interests from poetry, astronomy, karaoke, wine appreciation, fitness mantras and bar anecdotes from a set of sporty professionals who displayed rare talent and made it a truly Highfive event.
Munesh Khanna, MD, Centrum Capital, came up first to display his unique hobby of matchbox collection and regaled the audience with several bar anecdotes such as the origin of the name 'Bloody Mary' at the Ritz and that the most expensive drink in the world can be had at the Blue Bar in London.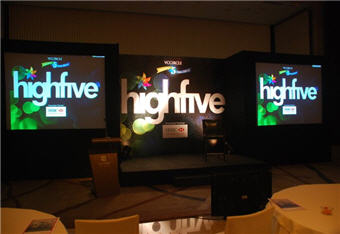 Next up was Rakesh Sony, Director, Motilal Oswal PE, who tickled the funny bone of the audience with a poem on "jyotishis" or astrologers which he followed up with a serious one on politics. 
In stark contrast was a presentation on space and astronomy by Kartik Parija, MD, Zephyr Peacock, who refers to Jupiter or Guru (his favourite planet) as his "coolest teacher." Parija, who started out as a scientist at NASA before entering the world of venture investing, talked about Shoemaker Levy 9 crashing into it in 1994, which was the most significant celestial event in modern times.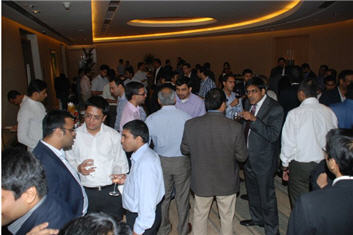 Pradeep Tagare, Director, Intel Capital, talked about what drives people to set up wineries, offering his insights on wine collecting and experiencing, and shared that along with the startup culture, Bay Area also has its share of wine makers.
Gautam Patel - Advisor, Battery Ventures talked about fitness, healthy lifestyle and the need to push oneself into learning new things every year.
The last performer was Vikram Gupta, COO, IndiaVenture Advisors, who had everyone spellbound with his rendition of RD Burman classics such as "Raat Kali," "Yeh Kya Hua," and "Bhawre Ki Gunjan," setting the perfect tone for a great evening ahead.
The 100-strong guests found the event engaging and the common refrain was, "We all have our hidden talents and hobbies and showcasing them today revealed another side to the same people we see and talk to on a daily basis."
VCCircle takes this opportunity to thank our stakeholder community and hopes to receive the same support in the future.
(See more pics on our Facebook page.)