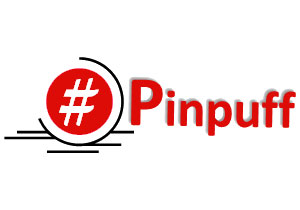 Los Angeles-based technology incubator has acquired Indian company Pinpuff, which measures and tracks the influence of Pinterest users and awards them perks accordingly. Although the deal value has not been disclosed, Science CEO Mike Jones has announced the development in the company's
In the blog, Jones said, "Pinpuff was one of the first technologies to identify Pinterest's potential as not only a great place to share, but to motivate users to follow each other. The more people unearth great finds, the more likely Pinterest is to drive them beyond the platform to seek out more information or even, ultimately, purchase what they discovered."
Set up in 2011 by Gaurav Sharma, Pinpuff measures the influence of Pinterest users, using metrics such as 'like', 'follow', 'comment' and 'share'. It tracks a user's pins and the kind of traffic they generate, and comes up with a score, as well as a dollar amount for what a user's pins are worth.
After completing his B.Tech in Chemical Engineering, Sharma worked with UBS Investment Bank as a financial analyst. Then he co-founded Vinnoite Media and developed a flagship product called Vinnex or a virtual stock market, which is used by college students in more than 10 countries. Later, he started Zuvvu, a social media advertising and engagement platform, where Internet users discover their social media influence and also compete with other users.
As part of the acquisition, Sharma will be relocating from India to Los Angeles, Science's headquarters.
Paired with Science's internal agency HelloSociety, which works with brands and their social strategies, Pinpuff is expected to provide additional intelligence and distribution strategy to upcoming Science launches. The company also plans to use Pinpuff technology to identify influencers on sites similar to Pinterest, such as Fancy and Svpply.
Additionally, the acquisition will enable Science's portfolio companies like Wittlebee, Dollar Shave Club and Uncovet to acquire more users from Pinterest.
"Now that Pinterest is nearly as ubiquitous as Facebook and Twitter, and other platforms like The Fancy and Svpply are rising through the ranks, we can tap into the technology that Pinpuff has built to create a true gauge of reach – one that goes beyond clicks, page views, and static traffic numbers, one that measures the power of influence," added Jones.
Science is backed by a group of institutional and independent investors including Rustic Canyon, White Star Capital, The Social+Capital Partnership, Tomorrow Ventures, Siemer Ventures, Philippe Camus, Jean-Marie Messier, Jonathan Miller and Dennis Phelps.
(Edited by Sanghamitra Mandal)