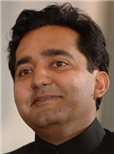 Real estate fund manager Trikona Capital has said that it's not being wound up or liquidating. Trikona Trinity Capital, a fund listed on London's Alternative Investment Market (AIM) and managed by Trikona Capital, recently passed a resolution asking the company to "dispose of all its assets in an orderly fashion". Trikona Trinity was listed on AIM in April 2006 and had raised £250 million to invest in Indian real estate sector. But the fund will stay in business, a top official said in an interview.
"We are not going into liquidation but are getting into controlled realisation which every fund does," Aashish Kalra, Managing Partner of Trikona Capital, told VCCircle in an interview. Trikona Trinity invested its capital in 18 months after listing on AIM and will go through the process of realisation of assets. "Company by law had to announce a dividend policy in April," added Kalra.
The resolution passed by Trikona Trinity was proposed by its hedge fund investor, QVT Financial LP, which holds a 27% stake in the fund. Another hedge fund, Carrousel Capital, holds a 14.3% stake in the firm. Hedge funds across the world are reeling under redemption pressure and are looking to liquidate their investments in order meet requirements.
Trikona Trinity has already had some exits. It has sold off some of its investments to German property fund management company SachsenFonds GmbH, with average returns of 97%. But now the Foreign Investment Promotion Board (FIPB) has put a bar on sale of investment even from one non-resident to another. This is in addition to the three year lock-in that real estate investments have.
There are also other laws that may come in the way. There are laws that say investments in Special Economic Zones (SEZs) cannot be sold unless certain amount of development has been done. Also private equity investors have a lock-in arrangement with partners/developers, which they have to honour.
"The only thing is that the company has done well but the share price has not done well. The new resolution says that company will continue to look for new investments, but will also strive to improve the share price," said Kalra.
But the exit market for real estate is tough with recovery not seen before 2010 or 2011. The exit options and valuations may not be as lucrative for Trikona Trinity in this market. "Global markets are in downturn and turmoil, so the road we have chosen is a tougher one," said Kalra.
End of AIM Joyride?
Listing your investment fund on AIM was considered to be a quick way of raising funds rather than knocking at doors of limited partners across US and Europe. It also offered a flexible regulatory regime and access to a global institutional investors. But the downside of publicly traded fund can now be seen clearly.
KSK Emerging India Energy Fund (KEF), a £100 million fund listed in AIM, was recently wound up after the shareholders passed a resolution demanding the same. Others that have faced shareholders ire are Indian Film Company and Hiranandani-group promoted realty fund Hirco.
Some real esatate funds have decided to change their management contracts given the circumstances. Unitech Corporate Parks Plc has decided to take management fee of 2% only on invested capital. Of this fee, 25% will be deferred until the sale of each asset is completed with an IRR of at least 10%. If IRR is below 10%, then this amount will be retained by the company. Also the remaining 75% of the management fee will be used to buy the stock of Unitech Corporate Parks.
Another fund is Ishaan Real Estate, promoted by real estate major K Raheja Group,which has decided to undertake a tender offer and distribute excess cash to its shareholders. The fund raised £197.7 million in 2006, of which £133.2 million has been invested across eight projects.