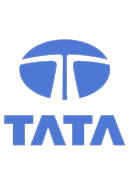 Automotive major Tata Motors Ltd is hitting the fundraising trail with plans to raise around $800 million (Rs 3,700 crore) through a qualified institutional placement (QIP) route. The fundraising will likely be through an issue of shares with differential voting rights. The additional funds could be used by Tata Motors, which owns brands like Jaguar and Land Rover, to restructure its debt.
In April this year, market regulator SEBI cleared the decks for Tata Motors to issue fresh DVRs via follow on public issue (FPO) and preferential issue route. The country largest auto maker by sales had earlier issued DVRs in a rights issue.
Citigroup Global Markets and Credit Suisse are advising Tata Motors on the issue.
The fundraising comes at a very opportune time for Tata Motors, whose shares reached an all time high yesterday backed by strong investor confidence in the auto sector. The share price of Tata Motors closed at Rs 1,054.45 on Tuesday, and was trading at Rs 1,067 in early trade
on Wednesday morning up by 1.19%. Tata Motors DVR or "A" shares were trading at Rs 780.85 at 10 AM in the morning, up by 1.17%.
"Tata Motors is authorized to raised Rs 4,700 crore through various instruments. As and when it  does anything we will make it public," said a Tata Motors spokesperson when contacted by VCCircle. 
In a statement to the exchanges on June 28, Tata Motors said that its board approved to raise funds equivalent to about Rs 4,700 crore through ordinary shares, 'A' ordinary shares, convertible bonds, debentures, warrants and other equity-linked instruments in either the domestic or the overseas markets, or both, in one or more tranches. The firm shareholders approved this move on Aug 10.
Tata Motors had then said that the funds would be used for its growth requirements as well as to reduce the debt on the balance sheet.
Differential voting rights generally allow investors to earn better return in lieu of surrendering their voting rights. Tata Motors became the first company to for such an issue in 2008, when it sold DVRs in a rights issue. An issue through DVRs will also help the Tata Group defend itself against a possible takeover threat, since the promoter group's 37% stake will further.
In September 2008 Tata Motors issue 6.42 crore 'A' ordinary shares with higher dividend of Rs 0.5 per share but lower voting entitlement (10 'A' shares to one ordinary share).
Tata Motors is the only group firm which has used the DVR route raise funds, though the promoter groups stake in other firms like Tata Global Beverages and Tata Steel is also around 30%.
For FY10, Tata Motors reported an increase of 30.5% increase in net revenues of Rs 92,519 crore with EBITDA rising by 292% to Rs 8,614 crore. The first quarter of FY11 also showed a significant growth, with net revenues increasing 64% to Rs 27,056 crore and EBITDA reaching Rs 3,953 crore, up by 563%.
According to a presentation on its site, Tata Motors had an automotive debt of Rs 19,983 crore with a debt-to-equity ratio of 1.96. Tata Motors has been taking various steps to trim down its debt from the acquisition of Jaguar and Land Rover from Ford Motor Co for $2.3 billion in 2008.
The latest fundraise would come after $750 million mop-up in October 2009 through a sale of global depositary receipts (GDRs) and five-year convertible bonds.
Earlier this year, it also sold a 20% stake in Telco Construction Equipment Company Ltd (Telcon) to partner Hitachi Construction Company for Rs 1,159 crore. Telcon will become a subsidiary of Hitachi with the Japanese firm holding a 60% stake while Tata Motors will continue holding a 40% stake.