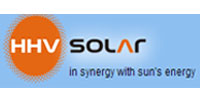 Chennai-based Swelect Energy Systems Ltd (SESL), a power electronics and renewable energy firm, has planned to invest Rs 22 crore ($3.98 million) in PE-backed HHV Solar Technologies Pvt Ltd for an undisclosed stake, according to a BSE disclosure.
In March 2008, HHV Solar raised $7 million from SME Growth Fund, managed by SIDBI Venture Capital Ltd, and Aureos South Asia Fund, a fund managed by Aureos Capital.
This transaction will lead to SIDBI Venture Capital's exit from its four-year-old investment.
According to the filing, Swelect will subscribe to 10,15,079 shares of the company and will purchase 8,17,391 company shares from SIDBI Venture Capital. Back of the envelope calculations show SIDBI Venture Capital could be getting around Rs 9.8 crore in this transaction.
Shares of Swelect were trading at Rs 144.50 a unit at 3.44 pm on Tuesday, down 0.31 per cent in a strong Mumbai market.
Founded in 2008, Bangalore-based HHV Solar Technologies is a subsidiary of Hind High Vacuum Company and manufactures solar products and solar technology-based solutions.
SESL (formerly Numeric Power Systems Ltd) offers a wide range of products for all power needs and provides end-to-end solutions for solar power installations. The firm has installed and commissioned 1 MW of off-grid solar power generation systems with over 1,000 installations for rural schools, banks, ATMs and other corporate customers. It has also installed 1 MW solar plants in Coimbatore and Sivagangai.
(Edited by Sanghamitra Mandal)