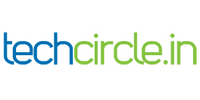 Seeders Venture Capital Pvt Ltd, an early-stage investment firm which backs technology start-ups, has been quietly but quickly ramping up its portfolio. In the past 18 months, it has invested in six start-ups – Shopo.in, Azoi, Plivo.org, CarSingh.com, Cropextechnology.com and Eduora.com, putting anywhere between $50,000 and $100,000 in each of the companies, a sign that high-risk, early-stage investment space is brimming with activity.
Seeders is not a classic venture capital firm as it is run by two young professionals, Abhishek Rungta and Pallav Nadhani, who invest in their personal capacity. Rungta has founded a technology firm called Indusnet Technologies which has around 300 employees on board and specialises in all things Internet – right from design and development to Internet marketing and search engine optimisation.
Nadhani is the co-founder and CEO of FusionCharts, a data visualisation company which claims to have over 18,000 customers and 400,000 users in 110 countries, including a majority of Fortune 500 companies.
After investing in half-a-dozen start-ups, the two investors now want to stand back and look at their performance before going for more early-stage bets. "We now wish to go easy for a while and mentor these young companies," said 27-year-old Nadhani.
Although a couple of these investments were announced sometime ago, majority of them had been kept under wraps till now. So here is a look at the six start-ups to find out what makes them tick.
Shopo.in: Seeders has invested around $100,000 into the e-commerce company, started by two young professionals Krithika Nelson and Theyagarajan S. Krithika. While Krithika had worked for various media firms as content manager, Theyagarajan was a software engineer at Bankbazaar.com before they quit their jobs to start Shopo Technologies Pvt Ltd in 2010. Shopo.in brings together buyers and sellers of Indian handicraft, and the products on offer range from home décor to personal care to fashion wear and accessories. The portal houses an open platform where artists creating some cool stuff can also sell their products.
"Shopo lets you open your own online storefront with hassle-free backend operations. It has started shipping abroad, has beaten all the competitors in this category and is doing fantastic," adds Nadhani.
Azoi: This android-based gaming-related company is currently in stealth mode.
Plivo.org: The start-up is essentially a Cloud platform for businesses. It enables users to develop telephony applications and abstracts the complex telephony infrastructure into simple, powerful and scalable HTTP APIs. In simpler terms, it aims to bridge the gap between telephone and the Internet. "I see the company growing on the lines of Twilio – the US-based Cloud telephony major which is touching up to billion dollars in revenues," says Nadhani. Plivo has been founded by two technology enthusiasts – Venky B and Michael Ricordeau.
Eduora.com: A Bangalore-based start-up founded by Nagarjun P who is a Web developer and designer. Incorporated in March 2011, Eduora Technologies Pvt Ltd aims to bring all educational content online and at one place. According to Nadhani, "It is a marriage between educational content (via YouTube) and a social layer (Facebook)." Tutors teaching from home or at unorganised centres and keen to reach out to a wider, relevant and focused audience can do so via Eduora, he adds. The content services company currently operates as a free model but plans to move to a subscription model very soon.
CarSingh.com: Although there are a lot of portals catering to buying and selling of cars, CarSingh.com, founded in January 2010, aims to be different by focusing on the after-sales market of used cars. "After-sales market is quite an unexplored sector in India," Nadhani also asserts. The portal claims to attract more than two lakh users per month. Techcircle.in earlier reported that Seeders had invested $100,000 in the two-year old start-up CarSingh AutoTech Pvt Ltd.
Cropextechnology.com: A start-up which provides technology solutions for agricultural needs, such as food traceability and farm management. The company is led by two young tech entrepreneurs, Krishna Maurya and Kunal Prasad. It has received a sum of $50,000 from Seeders in August 2011. Prasad, co-founder, director & COO of Cropextechnology.com, hails from sales and marketing field. He was the sales & marketing manager at Tata Motors, prior to starting his own venture. Maurya was a programmer at GE before he joined hands with Prasad to start CropEx Technology Solutions Pvt Ltd in 2010. The company aims to be a global leader in food traceability and farm management.