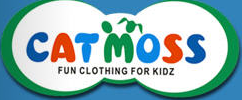 Private equity major SAIF Partners is investing Rs 100 crore in kidswear retail chain Catmoss Retail Pvt Ltd for a significant minority stake. New Delhi-based Catmoss, which caters to the 0-14 years segment, plans to use these funds to expand its retail network and set up a new production unit in Noida. SAIF Partners's principal Vibhor Mehra led the deal and will join the board of Catmoss.
With this deal to offload stake to SAIF Partners, the total valuation of the firm is at around Rs 500 crore, said Catmoss in a release. The company is also looking at almost doubling its turnover to Rs 300 crore by 2011-12.
Mehra told VCCircle that the sector is still at an early stage and there are only three main specialised players. "Organized retailing in kidswear has taken off in only in the last 4-5 years and is most nascent (as compared to gents and ladies retailing in apparels)," said Mehra. According to SAIF's analysis, the current market potential is five times the current supply and there are huge supply-side issues.
The overall kidswear market is estimated at Rs 13,000 crore with the organised sector pegged at Rs 3,500 crore, growing at 10% annually. Factors like rising incomes, kids out growing clothes fast and the tendency of Indian parents to spend more on their kids contribute to higher EBITDA and ROCE as compared to organised players.
Each of the three players (Catmoss, Gini & Jony and Lilliput) have around 300-500 stores which are in the metros, some have a presence in tier I cities and there are usually none in tier-II cities. Mehra points out that there will be less than 10 such stores on a conservative basis in a city like Lucknow, the capital and center of India's most populous state Uttar Pradesh.
Catmoss has a pan-India presence with 170 exclusive stores, 125 shop-in-shops with major retailers and a presence in 300 multi-brand stores. The company plans to open 150 more stores, targeting to have 320 standalone stores within next 2 years. SAIF was also attracted by the capital efficiency of Catmoss, which has expanded till now without any external equity raise.
Also, since players like Catmoss started expansion of their retail network at an earlier stage, they have stores on lower rentals which will be potential 'cash cows' going ahead, said Mehra. "They (cash cows) allow Catmoss to open new stores, which typically takes 12 to 18 months to achieve payback. So companies like Catmoss who have a legacy network can expand much more quickly and are more profitable than new entrants," explained Mehra.
Catmoss has its origins from the three decade old Ashwani Sarees Group of Industries, a leading Delhi-based textiles player. Catmoss Retail was founded in 2004 and has a unit in Delhi's Patparganj Industrial Area.
The kidswear segment has also caught attention of other global PE majors. TPG Growth and Bain Capital invested $86-million capital in Lilliput Kidswear earlier this year in a deal that also involved exit of early investor Everstone Capital. Gini & Jony, another major player in kidswear space, has been backed by Anil Ambani's Reliance Capital and also has an ad-for-equity deal with Times Private Treaties. 
SAIF is upbeat on the domestic retail sector and is eyeing other sub-segments in this space. "We are extremely bullish on the retail sector and the last 10 years have just been the trailer. But now the sector is going to accelerate and it will evolve in a very different manner as compared to other developed markets," said Mehra.
SAIF has backed other companies tapping the domestic consumption theme like Speciality Restaurants (which owns restaurant chains Mainland China and Oh!Calcutta), TV shopping network HomeShop18 and recently NASDAQ-listed travel and tourism firm MakeMyTrip.