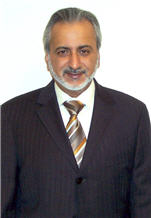 Kamlesh Tejwani is Chairman and CEO of AllGreen Energy Ltd, a company which plans to build 10 biomass planst in India. Tejwani is looking at making an investment of Rs 500 crore ($100 million) in the business. There will be a 70% debt and 30% equity. Tejwani, who had earlier served as a president of Target Capital Corporation, a private equity firm, thinks biomass is the way to go since it contributes only 750MW compared to the potential of 16,000MW in India. Tejwani, who is also now the Vice Chairman of the NASDAQ listed Environmental Power Corporation, a renewable energy company, talks to VCCircle's Ruchika Sharma in an exclusive interview. Excerpts:
Tell us more about AllGreen?
The parent of AllGreen is a Singapore based company called AllGreen energy Pte. AllGreen Singapore owns 100% of AllGreen India Pvt. Ltd. The whole purpose of Indianising the Singapore company is because of the tax treaty between Singapore and India. It was done more for a convenience purpose. The individual power plants that we would be setting up will be owned through individual SPVs for each plant because each plant will secure its own debt from a variety of different institutional lenders.
With regard to our business model, we will be primarily building, owning and operating the renewable energy assets. Once the asset itself is operational, you get recurring revenues. The added benefit is that once the plant is operational, for every incremental plant that you have thereafter, you can book more revenue. The other part of our model is to provide Engineering Procurement & Construction (EPC) services to other organisations that might have an interest in setting up a complete biomass facility. We have also entered into an agreement with GE Energy to look at the biomass market in India together.
So is it a joint venture between AllGreen and GE?
It is not a joint venture. We have signed a formal agreement with GE Energy. The exact documentation pertaining to this is called strategic project development agreement.
What will be the investments you will make in the biomass plants set up in India?
In the first phase, we are expecting to build 10 plants. Investment in each plant is going to be about  Rs 50 crore. So, in total, we are looking at an investment of Rs 500 crore. And we expect to finance it through a combination of 70% debt and 30% equity. We expect to get the debt through local banks and while we will also consider international banks. It will also be an opportunity to combine the forward sale of carbon credits associated with these facilities, which will help us finance the projects. The equity portion will come from AllGreen.
Have you raised any any money so far?
Right now we are pretty much self-funded. We expect to be in the market in the next two weeks for formally raising the funds. At this time we have neither approached anyone nor have we held discussions. Ernst & Young will assist us in arranging for debt, equity and also the capturing of the carbon credits.
Has AllGreen invested so far towards the 30% equity?
We are self funded at this point of time. We plan to bring on other institutional or related companies that are partners for the equity portion.
By when do you expect your plants to be operational?
We plan to begin construction in three of the plants by the end of this quarter. It is expected that the plant will take about 12 months to finish completion. So we expect them to be operational by April 2010.
Where all would the plants be located?
We think that India offfers a fantastic opportunity when it comes to renewables. The first three plants are going to be in Karnataka, Madhya Pradesh and Tamil Nadu. We have targeted 2-3 additional sites but we are not willing to make a commitment with regards to moving forward with them at this time.
Would you also be looking for private equity funding?
Yes, we would look at private equity. We would also look at companies who are present in this area, which are either based in India, or overseas such as in Europe, North America, or Asia. What we would be looking for is growth capital and hence any partner that comes on board would have to have a vision where it would take about three to five years for the investment to mature and pay off in a proper fashion.
We certainly would not be looking at anybody who would be making an investment and then exiting quickly. We are looking for long term partners who are committed to this space and especially to AllGreen and our business model and strategy.
What percentage stakes are you ready to dilute for raising funds?
At this time this is not something that I can talk about. But the existing shareholders would be looking to retain majority.
Does the current economic environment concern you?
We need to look at things from a much broader perspective rather than where we are exactly at this time. The reality is that India is a fantastic market and it will continue to be a great market. In my opinion it will be one of the best places to be in for the next 10-15 years.
I do believe that the markets are not currently good but compared to what the growth rate for a country like India is, which even after reducing to 7%, it is far greater than European or North American countries. I feel that when the confidence returns to the market, there will be a great inflow of capital coming into India because capital generally goes into countries that exhibit these sort of growth rates.
Do you think that the falling of oil prices considerably will pose a threat to the growth of renewable energy industry in India?
Most of the renewable energy is being used to generate electric power. It is not for fuel for automotives. So I think the drivers are very different there but I do believe that renewable energy needs to be competitive with fossil fuels for it to have a future. Irrespective of the government subsidies and the likes, the reality is that AllGreen's model and our economics are not based on such sops. We are looking at this purely from the business point of view rather than it requiring added (fiscal) benefits because it is renewable.
I do believe that benefits will come in many other forms. If the renewable energy certificates come into play, it will certainly encourage a lot more renewable investments which will relate to power. The biomass space is not really well tapped in India at this time. I think the total generation from biomass is only around 750 megawatts while the potential is 16,000 megawatts.
Do you think that renewable energy projects in India have a potential to generate good revenues and ROI?
I absolutely think so. The thing about renewable is that over time the costs get reduced and hence the cost of generation of power becomes more competitive. I believe that for renewables to be successful, one needs to be using most efficient methods and have a business model that supports itself without requesting a handout from the government.
What kind of revenues do you expect out of each plant once they turn revenue positive?
We are expecting annual revenues of Rs 25-30 crore per plant.
Would you also be looking at acquiring distressed biomass plants in the country and turning them around rather than setting up all 10 biomass plants by your self?
Our initial strategy is to go out there and build a base organically. Thereafter we would definitely consider growing inorganically because we think that there are lots of acquisition opportunities in India which would help in accelerating our growth in future. At this time, it is not a part of our strategy but it is part of our long term thinking.
You have been working in the US for quite some time now. What brings you to India?
This is an opportunity to come back to my home country and trying to make a difference there in an area where my expertise is. We are going to be setting up these plants in rural areas which will make a difference to the economy in such areas. We are also planning to set up an AllGreen Energy Foundation which will be contributing a portion of our profits to help with the infrastructure of the communities that we are present in. So we would help with things like roads, drinking water supply, schooling, education and everything that is critical to the growth of India.
What would your strategy be for India?
Initially, we will generate revenues from four different sources. One is renewable power, the other is activated carbon (used for water treatment) which is a natural byproduct of the gasification process; thirdly, we also plan to use the wastage from the engines for our cold storage facilities. So we will be renting out cold storage facilities with the boom in retail and agriculture based industries. We will also be generating revenues through carbon credits.
How big is the AllGreen team in India?
We are based in Bangalore where we 7 people. Through the companies we have relationships with, we have a support of additional 20 people.
How would AllGreen biomass plants be different from the biomass plants that already exist in India?
The way that it is going to be different is the technology that we are using. We are using a gasification technology as opposed to most of the plants that use the combustion technology. The advantage of using the gasification technology is that it is about 25- 30% more efficient. So for the same amount of biomass that you put into the plant, you would be getting a lot more power.