Diversified financial services firm Religare Enterprises Ltd (REL) on Wednesday appointed Maninder Singh as group chief executive officer with immediate effect.
Singh, who is currently chief business officer at Religare, replaces interim CEO Nalin Nayyar, the company said in a statement. Nayyar will continue as group president in charge of strategic initiatives, it said.
As part of its consolidation and restructuring strategy, the group has sold several of its businesses including its wealth management arm which was acquired by Anand Rathi Wealth Management for an undisclosed amount.
The move was part of its strategy under which the firm divested some of its businesses in the past year, shifted focus to its India operations and decided in December to absorb 11 wholly owned units.
Singh previously associated with Ranbaxy Laboratories Ltd for 27 years when he was global financial controller for the pharmaceuticals firm. At Ranbaxy, he handled several roles including mergers and acquisitions and investor relations functions.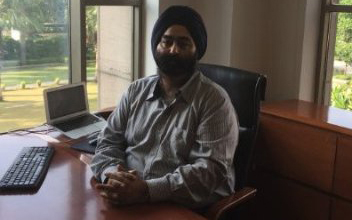 "We are confident that under his (Maninder Singh) able leadership, Religare as a group will continue to progress well on its stated strategic path. We would also like to thank Nalin Nayyar for his contributions at Religare and will continue to work with him for various strategic initiatives at a broader group level," said Malvinder Mohan Singh, non-executive chairman, and Shivinder Mohan Singh, non-executive vice-chairman, REL.
Brothers Malvinder Singh and Shivinder Singh own a 50.93% stake in Religare Enterprises. The firm also counts IFC—the private investment arm of the World Bank—and US-based Customers Bancorp as institutional shareholders.
REL is the holding company for the group and offers a range of financial services, including loans to SMEs, affordable housing finance, health insurance and wealth management, through its subsidiaries and operating entities.
As a group, Religare caters to retail investors, HNIs, mid-size corporates, SMEs as well as large corporates and institutions. It has 7,000 employees with presence across more than 1,450 locations across India.
The businesses the company has sold include Religare Credit Advisors LLP, the private debt platform of Religare Global Asset Management, which was acquired by Baring Private Equity Asia last year.
The group has also sold flagship pharma firm Ranbaxy, venture capital arm Northgate Capital, private equity fund house Landmark Partners, real estate private equity arm Cerestra Advisors Ltd and insurance JV Religare Invesco Asset Management Company.
Like this report? Sign up for our daily newsletter to get our top reports.