A bunch of Indian entrepreneurs discovered the rough side of the fancied startup life in 2015. While these ventures showed a lot of promise, they seem to have lost the plot for diverse reasons. Cost cutting became a central theme for ventures that were incessantly burning cash. A few unfortunate ones were compelled to shut shop. Internal clashes and unsuccessful pivots were the other major reasons for turmoil in 2015. Out of the 10 well-known startups that had a rough year, five were food-tech ventures. We take a look at ventures that had a forgettable 2015.
Localbanya
The online grocery delivery sector had its share of highs and lows this year.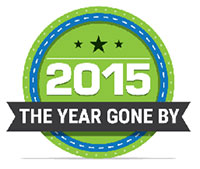 Mumbai-based Localbanya, a three-year-old online supermarket backed by Shrem Strategies and Bennett, Coleman & Co Ltd's Springboard Fund, stopped taking orders in October. Localbanya asked 40 per cent of its employees to leave as it prepared to pivot from being an inventory-led, warehousing-centric model to an online marketplace for groceries. At that time, company officials claimed that the startup would soon make a comeback.
However, there has not been any update on this front.
"We are under renovation. We will be back shortly," a message on the websites reads.
Karan Mehrotra had founded the venture with Rashi Choudhary and Amit Naik in 2012.
TinyOwl
The hostage crisis at food ordering startup TinyOwl was probably the most unexpected episode of the year. On November 2, Mumbai-based TinyOwl said it was laying off 112 employees, as part of measures to make the business viable. In September, it had sacked about 100 staffers.