It was another year of steady growth for firms in the healthcare sector as drugmakers made bold bets abroad and attracted a bevy of private investors even as the American drug regulator continued to rile them.
Overall, the healthcare industry stuck to its counter-cyclical characteristics as drugmakers gained from demand growth both in the domestic and overseas markets even as the global economy continues to underperform.  
"The healthcare sector is a defensible play and is also a proxy to consumer spending (growing at 15-20 per, much faster than growth of FMCG sector)," said Prashant Purker, managing director and CEO, ICICI Venture.
Here's a snapshot of how the healthcare sector shaped up during the year.
Eye on the public
One clear trend was that healthcare firms across the spectrum tapped on to the public markets as the primary market opened up. Be it a large diagnostics firm (Dr Lal PathLabs), the third-largest hospital firm by number of beds (Narayana Health), a significant mid-sized drugmaker (Alkem) or biotech research outfit (Syngene), they all tapped the IPO market.
With oncology chain HCG too set to go public and another single specialty firm Centre For Sight filing for the maiden public issue, healthcare firms are posed for a better representation in the capital market. Although there are several public pharma companies, there have been just a handful of listed healthcare services firms. This would change soon and would also make the sector more mature.
"With active private equity investment over the last decade and many healthcare companies having built size, brand and profitability characteristics are tapping the public market for the next phase of growth," said Purker.
Drugmakers defy odds for overseas push
For years, Indian generic drugmakers have been under fire from US FDA. Year 2015 was no better as several firms including the top two drugmakers—Sun Pharma and Dr Reddy's Labs—came under the scanner.
However, this didn't let local pharma companies to look at an overseas push. Indeed, Lupin's deal to buy US-based GAVIS marked the biggest ever overseas acquisition in the sector. Cipla too came around to seal another big transaction. That apart several others inked buys.
Indeed, global M&A activity also spiked with Pfizer announcing a colossal deal to buy Botox-maker Allergan in a record $160 billion transaction to create the world's largest drugmaker.
Shah Junaid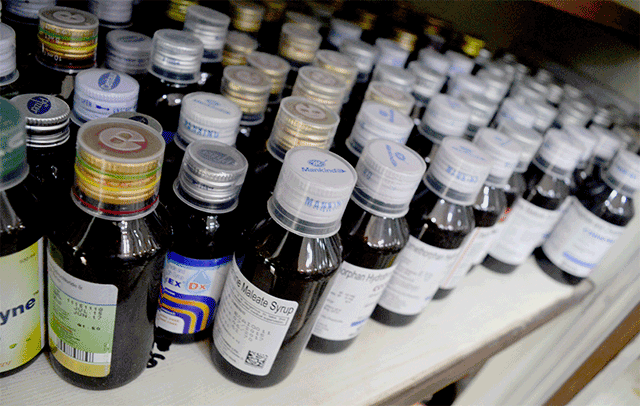 "While 2015 mainly revolved around outbound M&A, 2016 should see consolidation within the Indian," said Shiraz Bugwadia, managing director at O3 Capital.
Medical devices get a shot in the arm, awaits booster dose
The year opened and closed on a positive note for the medical devices sector. The government allowed up to 100 per cent foreign direct investment (FDI) through automatic route for manufacturing of medical devices in the country with effect from January 21, 2015.
India currently imports about 70 per cent of its medical devices and the size of the market is estimated at over $10 billion, according to Association of Indian Medical Device Industry (AIMED).
Early this month, the long-standing demand of the medical devices sector to delink it from the pharmaceutical industry was accepted by the government, paving the way for greater investment and R&D in the sector.
"Nowhere in the world are pharmaceutical and medical device sectors governed by the same set of legislations," AIMED said while referring to the change in stance.
However, domestic device makers still have a long way to go. The bulk of domestic production is tuned towards consumables against high-end high-value product lines. But some firms including startups are looking to change that going forward.
Human element
One big development during the year was integration of Ranbaxy with Sun Pharma, leading to a major reorganisation in terms of human resources as pay packages of Ranbaxy executives were on the higher side compared with tightly run Sun Pharma under billionaire Dilip Shangvi.
At the CXO level a key movement involved Jubilant Pharma Ltd, part of Jubilant Life Sciences Ltd. The firm roped in Gurpartap Singh Sachdeva as CEO. Sachdeva was previously president of Sun Pharmaceutical, the US.
The year also saw RPG Life Sciences roping in CT Renganathan as its new chief. Renganathan, who has 30 years of experience, has worked with major companies including GSK India, Boston Scientific and Eli Lilly.