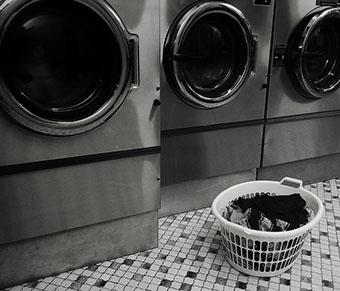 New Delhi-based PML Solutions Pvt Ltd, which runs on-demand dry cleaning and laundry services provider PickMyLaundry, has acquired subscription-based laundry and dry cleaning startup OneClickWash for an undisclosed amount in an all-cash deal.
The acquisition will help PickMyLaundry to leverage OneClickWash's laundry processing unit and tech infrastructure, as well as an experienced team, to improve service efficiency, the company said in a press statement.
"Being a fast-growing company, we are always on the look-out for more laundry startups to augment our supply chain. OneClickWash will help us penetrate deeper in the NCR region, reduce our processing cost and improve customer experience by reducing the turnaround time," said Gaurav Agrawal, co-founder and CEO, PickMyLaundry.
PickMyLaundry was founded in mid-2015 by IITians Agrawal, Ankur Jain and Samar Sisodia. In November 2016, the company had raised $200,000 (Rs 1.3 crore) in the first tranche of its pre-Series A funding round, led by angel investor Kedar Lele. Existing investor GHV Accelerator had also participated in the round through an investment of $100,000.
The company operates in Gurgaon, Delhi, Noida and Bangalore. Recently, it had set up an offline facility in Gurgaon. The store is equipped with coin operated washing machines and steam irons. It provides express washing and ironing services with a two-hour delivery deadline, the company said.
Now, PickMyLaundry will be adding subscription-based washing and ironing services to its services. The merged entity will run a hybrid model, the company added.
Gurgaon-based Ganymede Technologies Pvt Ltd, the company behind OneClickWash was founded in 2015 by Vivek Iyer and Saurav Killa. In March 2016, the company had raised an undisclosed amount in seed funding from Unitus Seed Fund.
"Over the past two years, we have created significant footprint for the laundry category in Gurgaon through a robust laundry processing unit aided by tech tools. I am confident that the PickMyLaundry team will leverage the value that we have built to scale across the country," said Iyer.
Like this report? Sign up for our daily newsletter to get our top reports.