Online multi-brand beauty and wellness retailer Nykaa plans to expand its presence in the country through brick and mortar stores, launch own branded products and go for exclusive import of global beauty products, a top executive told VCCircle.
"We continue to grow rapidly in e-commerce. We are trying to build Nykaa and expand our private label. We will also get into import of global beauty brands to India," said Falguni Nayar, founder and CEO of Nykaa.
The firm is working with Israeli and South Korean companies and is also planning to get other Indian and international luxury brands on its site. The website, which started out in 2013, claims to get 4 million visitors a month.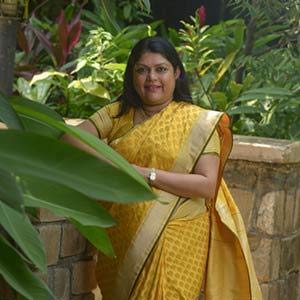 FSN E-Commerce Ventures that runs Nykaa recently raised $9.5 million (approximately Rs 60 crore) from PE firm TVS Capital, family offices of Marico founder Harsh Mariwala, Hexaware founder Atul Nishar and Dalip Pathak, former India and Europe head of Warburg Pincus. Michael Carlos, former president of Swiss fragrance maker Givaudan, also invested. Including the latest Series B funding, Nykaa has received a total of Rs 80 crore in external funding so far.
The website hosts 350 beauty and wellness products and has recently introduced 30 nail paint colours under its in-house brand called Nykaa. It is also planning to launch beauty bath and body range products under the brand which will include body mist, shower gel and body lotion in four fragrances.
Apart from launching its own product range and expanding the brand presence across the country, Nayar is focusing on making the firm profitable. "We expect to be profitable in 18 months and want to cross Rs 100 crore revenue run rate in two-three months," Falguni said.
The firm is also open to acquisitions for growth. "It could be acquisition of a product or a content company or physical stores. We may also look at acquiring a technology for our app," she said.
The firm will eventually opt for an IPO. "I would prefer a profit of about Rs 70-80 crore before we consider listing," Falguni said.
Falguni is focused on building businesses that last longer. As a former investment banker at Kotak Mahindra Capital, she knows that if a business is doing the right thing it will find suitable buyers. "A lot of talks about startups is around making mistakes and learning from them but experienced people like us make lesser mistakes; so there are benefits," Falguni said.
The firm's promoters include her husband Sanjay Nayar, India head and CEO for US buyout firm KKR & Co.
The firm is also aggressively hiring to expand its team across marketing, content and research. The website is already heavy on content with offerings including beauty and product advice on BeautyBook, Nykaa TV for getting the right look and online assistance with expert advice.
Nykaa has also formed tie-ups with online messenger WeChat and budget hotel aggregator OYO Rooms to attract customers.
According to a study conducted by Google and consultancy firm Bain & Company, India had 40 million online shoppers in 2014 and by 2016 that number should jump to 100 million.