Technology giant Apple Inc's plan to open retail stores in India has hit a roadblock as the Foreign Investment Promotion Board (FIPB) has red-flagged a panel's recommendation to relax the mandatory local sourcing norm.
Apple had sought a waiver of the norms that required it to source 30% components from within the country, and a government panel had recommended exempting the company from the rule. But the FIPB has rejected the panel's suggestions.
"There is no evidence before us to reveal that the products are cutting-edge or high-technology. Apple can open single-brand retail stores but has to meet the sourcing requirements," The Times of India reported citing a source.
Monsanto rejects Bayer's $62 bn takeover bid
US-based seed conglomerate Monsanto Co has rejected Bayer AG's $62 billion takeover offer but remains open to deal talks, The Wall Street Journal reported.
Bayer may now have to raise its bid even though it faces criticism from some shareholders that its offer is already too high.
Drugs and crop chemicals group Bayer is best known for its life sciences business that includes products like Aspirin, Alka-Seltzer and Claritin. Monsanto is the world's biggest manufacturer of genetically modified crop seeds. The combination of two companies, with $67 billion in sales, would produce an array of products including pain medication, genetically modified organism seeds and pesticides.
Four bidders submit bids for Tata Steel's UK business
Reuters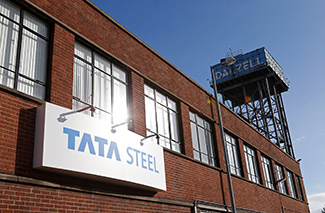 Tata Steel Ltd, which is going to hold a board meeting this week to decide the fate of its British assets, has received bids from at least four parties for its UK operations.
Sanjeev Gupta-led Liberty House, management buyout group Excalibur Steel (led by Tata's UK strip products director Stuart Wilkie), India's JSW Steel Ltd and Greybull Capital have submitted separate bids for Tata's UK operations, Reuters reported citing sources.
Tata Steel last month said it received seven notifications of interest for its UK business, which it had put up for sale in March amid a demand slowdown and surge in steel imports from China.
SRL's PE investors looking to sell stake
Private equity investors in India's largest diagnostic chain SRL Diagnostics are looking to sell their 34% holding in the company individually to other PE funds instead of selling the stake together, the Mint reported citing sources privy to the development.
Last year, PE investors Avigo Capital, NYLIM Jacob Ballas and International Finance Corp decided to sell their holdings in SRL and were also in talks with buyout funds such as KKR & Co., Warburg Pincus LLC and Baring Private Equity Asia for the same.
However, the talks failed as the funds were not keen on buying a minority stake and the promoters were unwilling to cede control. Controlled by brothers Malvinder Singh and Shivinder Singh, Fortis Healthcare Ltd holds about 57% in SRL Diagnostics.
March Capital Partners raises $240 million in first fund
March Capital Partners, a technology-centric investment firm, has made the final close of its maiden fund at $240 million (about Rs 1,597 crore), The Economic Times reported.
The firm expects to deploy a significant portion of the fund in India, where it has already invested in payment gateway solutions provider BillDesk and classifieds auto portal CarTrade.com, the report said.
Russia's Rosneft to buy exploration and production assets of Essar Oil
Reuters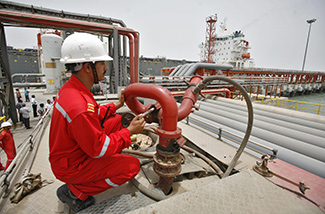 Russia's largest energy company OAO Rosneft is looking to acquire some exploration and production assets of Essar Oil Ltd, in a deal that is expected to be completed in June this year, the Mint reported citing sources close to the matter.
Rosneft chairman Igor Sechin had said in March during a visit to India that understanding on the structure of the deal had been reached and that the two companies planned to close the deal by the end of June. The deal, which is in the works since July 2015, will see the Russian company buying a 49% stake in Essar Oil.
Like this report? Sign up for our daily newsletter to get our top reports.