Homegrown cab-hailing firm Ola is on track to attain profitability in two years, its co-founder Bhavish Aggarwal said at TiE's India Internet Day 2017 on Friday.
Though Aggarwal didn't explain how the company planned to curb the cash burn and turn a profit, he hinted at "going into niche areas and building relevant products, which will significantly improve the bottom-line".
In 2014-15, the latest fiscal for which figures are available, Ola burnt around Rs 3 for every Re 1 in revenue in its bid to stave off competition from rival Uber Inc. Net loss had widened to Rs 754.8 crore from Rs 34.2 crore in the previous year.
Given its steep promotional expenses to gain riders and retain drivers, it's likely that the losses have only ballooned in the subsequent years.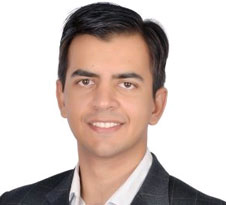 Aggarwal also reiterated the World War II and Vietnam War analogy he used last month to bring out the contrasting nature of India's and China's markets.
"What happened in China with Didi and Uber is like World War II. China already has these large internet giants...they have capital, customers, and support. Foreign invaders are actually at a disadvantage there," Aggarwal said, referring to rival Uber.
"In India, it's like the Vietnam War, with invaders bombing us. But we will go in niche areas and despite irrational competition, continue to lead the market," he added.
Aggarwal also said that Ola Share and Ola Prime were the company's fastest-growing categories.
Notably, the ride-sharing services offered by Ola (Ola Share) and Uber (UberPOOL) have faced policy ambiguity in the past, with the Karnataka transport department instructing the two to halt these services in January. News agency PTI reported earlier this week that the government has said no steps have been taken to evolve a regulatory mechanism for car-pooling.
On the issue of drivers' grievances, Aggarwal said the company was launching a set of new products for drivers. "Customers got a lot of discounts and drivers got subsidies. But now drivers have an issue with lower earnings...Ola has more demand than supply, making sure driver earnings don't fall when unit economics are correct," Aggarwal said.
App-based taxi services saw several hiccups in February, with hundreds of drivers across cities protesting against falling incomes and incentives.
Besides, the company has also been grappling with top-level churn of late. VCCircle was the first to report in February that chief marketing officer Raghuvesh Sarup and chief financial officer Rajiv Bansal were quitting the company. Besides, Sundeep Sahni, a high-profile hire who headed its new initiatives, and Abhimanyu Rawal, head of luxury cab service Ola Lux, had resigned in December.
Like this report? Sign up for our daily newsletter to get our top reports.