Link Legal India Law Services has hired Nidhi Pathania—who has been part of peer firm K Law for over two years—as associate partner.
This will be her second stint at Link Legal. Pathania, who was previously part of Link Legal, left the firm in April 2015 along with close to 10 lawyers and joined K Law as associate partner.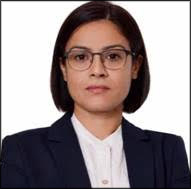 She will now be part of Link Legal's banking and finance practice and will be based out of its Mumbai office, the firm said in a statement.
Pathania has over 10 years of experience in advising institutions on project finance, corporate finance and transactions, among others.
"Nidhi's addition will deepen our existing banking and finance practice," said Atul Sharma and Nusrat Hassan, co-managing partners of Link Legal India Law Services.
In May, another lawyer Milind Jha returned to the firm to be part of its corporate and infrastructure team.
This is third hiring for the firm in two months. In April, it appointed Alok Sonker as associate partner in its corporate practice to advise clients on M&A and private equity, among others. Before joining Link Legal, Sonker was working with Khaitan & Co as senior associate.
Mid-sized law firms Link Legal and DH Law Associates had decided to merge in January. The combined entity will have 35 partners and 155 lawyers. It will be among the top 15 law firms in the country in terms of the number of lawyers.
"It is good that lawyers are returning to the firm after the merger," said Arti Mashru, founder of consulting firm LexBlurb.
"Usually lawyers leave firms after the merger of two entities as they don't see a clear future or vision for themselves in merged entities. Therefore, lawyers returning to the fold is a positive sign," Mashru said.