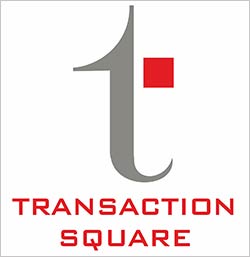 New York Life Investment Management India Fund has sold over 2.77 per cent in its more than four-year-old investment in Commercial Engineers & Body Builders Co Ltd (CEBBCO) over the last two months. The shares have been sold for Rs 9-10 crore in the market at 2x returns, according to VCCircle estimates.
The fund, managed by Jacob Ballas Capital, has been reducing its stake in CEBBCO since the latter's IPO in October 2010 – bringing the holding down to 7.32 per cent from 12.2 per cent at the time of the IPO. The private equity fund had also sold its stake in the IPO and through a secondary transaction with Tata Capital Growth Fund, raking in a total of Rs 40 crore from these deals.
The fund invested Rs 30 crore in the manufacturing company in August 2007, with an average investment cost of Rs 30 per share. Tata Capital Growth Fund I picked up stake in CEBBCO from New York Life and acquired shares from the promoters as well, aggregating to Rs 70 crore. It currently holds 10.93 per cent stake in the company.
CEBBCO is into manufacturing vehicle bodies for commercial vehicles, refurbishment of wagons and manufacturing of components for wagons, coaches & locomotives. Its key clients include Tata Motors, Man Force Trucks, Indian Railways and BHEL, among others.
While the firm was listed at Rs 127 per share, the scrip had slipped since and hit Rs 28.8 in February 2011. But the share price had gone up after that. Shares of CEBBCO were trading at Rs 60.05 a unit on the BSE on Wednesday, down 0.99 per cent.
For the first nine months of FY12, CEBBCO reported 187 per cent increase in total income to Rs 334.5 crore and 626 per cent rise in profit before taxes to Rs 39.6 crore as compared to the same period last year.
CEBBCO's order book stands at Rs 832 crore in Q3 FY12, compared to Rs 750 crore in Q2 FY12, with the commercial vehicles business accounting for Rs 776 crore, according to a report by SPA Securities. The company's EBITDA margins are also expected to improve with increased contribution from higher margin railway unit in FY13.
"We expect CEBBCO's topline and bottomline to register a CAGR of 80 per cent and 208 per cent respectively over FY11-FY13E on the back of increased focus on FBVs by OEMs, coupled with the lack of organised players in this space and foray into wagon manufacturing and power sector," added the SPA Securities report, which has price target of Rs 91 in 15 months.