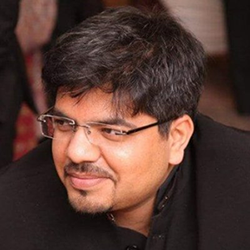 Mid-sized law firm Link Legal India Law Services has hired Milind Jha as associate partner in its corporate and infrastructure practice, it said in a statement.
The move comes a few months after it merged with DH Law Associates to become one among the top 15 law firms in terms of the number of lawyers in the country.
Jha will be part of the firm's corporate and infrastructure team and will be operating out of its Delhi office.
Jha is an alumnus of Campus Law Centre (University of Delhi). This is his second stint with Link Legal. Jha, who has over 10 years of experience in advising clients on mergers and acquisitions (M&As), private equity and capital markets, started his career with the firm in 2006 and joined Krishnamurthy & Co in 2015.
"I welcome Milind back to the firm," said Atul Sharma, managing partner of Link Legal India Law Services.
Last month, the firm appointed Alok Sonker as associate partner at its Mumbai corporate practice to advise clients on M&A and private equity, among others. Before joining Link Legal, Sonker was working with Khaitan & Co as senior associate.
In January Link Legal and DH Law Associates merged and the combined entity now has five offices, 36 partners and 155 lawyers.
"Many law firms have enhanced hiring due to increased competition for experienced lawyers, especially in infrastructure, taxation and IT services where the demand is higher due to regulatory changes," said a consultant with a Mumbai-based law firm. "The trend is likely to continue," he said.
Like this report? Sign up for our daily newsletter to get our top reports.