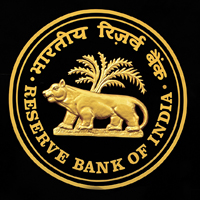 Update: Reuters reports, quoting union banking secretary, that Urjit Patel has been appointed as a deputy governor of Reserve Bank of India. 
Earlier post: Urjit R. Patel, a non-resident Senior Fellow of the Brookings Institution, is currently the front-runner for the post of deputy governor of the Reserve Bank of India, and may soon replace Subir Gokarn, whose term ended on Dec 31, 2012.
The race has reportedly been between Gokarn and Kalpana Kochhar, World Bank's chief economist – South Asia (earlier, she was working with the International Monetary Fund as deputy director, Asia and Pacific Department), but Patel has emerged a surprise lead. Moreover, he had worked with the RBI in the past. During his two-year stint with the central bank, starting in 1995, he was an advisor on development of the debt market, banking sector reforms, pension fund reforms, real exchange rate targeting and evolution of the foreign exchange market.
Patel has been with Brookings Institution since 2009 and at present, he is advisor (energy & infrastructure) to the Boston Consulting Group.
Prior to Brookings, he was president (business development) at Reliance Industries Ltd, where he also focused on strategising commercial approaches for energy companies.
A doctorate in Economics from Yale University, Patel spent a decade working in the Indian financial sector, specialising in funding private infrastructure projects and also served on the expert committee on integrated energy policy and the task force on direct taxes, both formed by the Indian government. He also worked with the IMF and was an advisor to the RBI, as well as the finance ministry.
That he had earlier worked with the RBI and the Ministry of Finance would be another point in his favour as the ministry is instrumental in convincing the central bank for a rate cut while the latter is persistent on a status-quo because of the high inflation rate.
Patel also serves as an independent member on the board of Gujarat State Petroleum Corporation, one of India's major integrated energy companies.
Besides working with financial institutions, he had worked with several central and state government committees including Prime Minister's task force on infrastructure, the EGoM on telecom matters, committee on civil aviation reforms and Ministry of Power's expert group on SEBs.
His recent research paper is on excessive budget deficits, a government-abused financial system and fiscal rules. It has been jointly published with Prof Willem H. Buiter, a professor of European Political Economy at the London School of Economics.
(Edited by Sanghamitra Mandal)