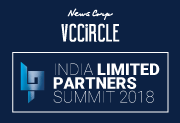 For the past eight years, VCCircle has been bringing together renowned private equity and venture capital professionals, lawyers, investment bankers and other industry leaders at its flagship Limited Partners summit to discuss investment opportunities in India and gauge the challenges alternative investment funds face.
To better shape the agenda of the 9th edition of the News Corp VCCircle Limited Partners Summit 2018 and sharpen the focus of discussions, we have set up an advisory board comprising seven prominent industry leaders.
The advisory board for the event, to be held in Mumbai on 20-21 February, includes two women--Zia Mody and Renuka Ramnath--who have risen to the top in their chosen professions.
Mody is co-founder and managing partner at law firm AZB & Partners. She is one of India's top corporate lawyers and the firm she co-founded more than a decade ago is one of the country's largest law firms. Ramnath is the founder, CEO and managing director at homegrown PE firm Multiples Alternate Asset Management. Ramnath is one of the early PE investors in India and led ICICI Bank's private equity arm, ICICI Venture, as managing director and CEO before starting Multiples.
The board also includes three top executives of homegrown PE firms: Manish Kejriwal, managing partner and co-founder at Kedaara Capital; Vishal Nevatia, managing partner at True North; and Prashant Purker, managing director, CEO and co-head of private equity at ICICI Venture Funds Management.
Prior to co-founding Kedaara, Kejriwal was a senior managing director at Singapore state investment firm Temasek Holdings. He founded Temasek's India office in early 2004 and headed their investment activities in India.
Nevatia has been managing partner at True North, previously called India Value Fund Advisors, since firm's inception in 1999. A qualified chartered accountant, he earlier worked with global auditing firm Arthur Andersen for 11 years.
Purker was named ICICI Venture CEO in December 2015, six years after he joined the PE firm. Before joining ICICI Venture, Purker was at Nomura India and Lehman Brothers India as managing director and head of global finance for India in the investment banking division.
The advisory board also includes Michael Liu, Hong Kong-based senior vice president at US-headquartered Limited Partner and investment firm Portfolio Advisors, as well as Chetan Vig, managing director and head of investment risk and strategy at New York-based retirement fund manager TIAA.
The theme for this year's event is 'A Growth Story Foretold'. The summit will have panel discussions on pertinent topics such as the landscape of alternative investments in India, the stress in "stressed assets", valuation woes and building a robust rupee capital pool.
The event will host a number of eminent speakers, including Hemant G. Contractor, chairman of the Pension Fund Regulatory and Development Authority; and Prasad Gadkari, head of investment strategy and policy, National Investment and Infrastructure Fund.
Promeet Ghosh, managing director at Temasek Holdings; Gopal Srinivasan, chairman and MD at TVS Capital Funds; and Avnish Bajaj, founder and managing partner at Matrix Partners India will be among the other notable speakers.
Join the discussion with industry stakeholders at the VCCircle India LP Summit. Click here for details or contact Sujatha/Sandeep at 0120-4171111, or mail to register@vccircle.com to enroll for the summit.