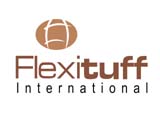 Bulk container manufacturing firm Flexituff International Ltd is raising over $16 million from International Finance Corporation (IFC) through an issue of equity and convertible bonds. The company said in a filing that it will raise Rs 45 crore (around $7.5 million) through a preferential allotment with another $9 million coming by issuing foreign currency convertible bonds (FCCBs).
Scrip of Flexituff closed at Rs 224.5, up by 0.65 per cent, giving the company a market capitalisation of Rs 516.35 crore. At this valuation, IFC will get an 8 per cent stake through the preferential allotment on a post-money valuation basis.
Earlier this month IFC said it is looking to invest up to $18 million in a listed packaging company, without disclosing the name, through equity and quasi equity instruments.
Private equity major TPG Capital also invested in a similar structure earlier this year, putting $5 million through equity and $25 million through FCCBs.
For the first six months of FY14, the company reported a 17.8 per cent increase in revenues to Rs 494 crore with net profit up 5 per cent to Rs 23 crore.
Founded in 1993, Flexituff International is a flexible intermediate bulk container manufacturing company which offers products like form stable baffle bags, form fitted liner bags, glued liner bags, etc.
It had earlier raised PE funding from Clearwater Capital Partners. In 2007, Clearwater Capital invested Rs 46 crore in Flexituff, picking 26.07 per cent stake. It also part exited during the company's IPO in 2011. At present, Clearwater Capital holds 9.73 per cent stake in the company, which would be diluted marginally with the new investment by IFC.
(Edited by Joby Puthuparampil Johnson)