Henry Kravis | Credit: Reuters
Henry Kravis, who had co-founded Kohlberg Kravis Roberts & Co (KKR & Co) in 1976 and is the co-chairman and co-CEO of the buyout major, was very bullish on the India story, but underlined the urgent need to tackle the problem of burgeoning bad loans in the country.
"I am very high on India," said Kravis in an informal chat with journalists during his India tour. He was especially pleased with the way the Narendra Modi-led government showed urgency in introducing the much-awaited bankruptcy code.
Reports say Kravis had advised Modi on the need for a bankruptcy code during the Indian Prime Minister's first US visit. Kravis was of the view that it will also help develop India's credit market and broaden the capital markets.
Subsequently, the bankruptcy law was passed by the Indian Parliament last year. The law makes it possible for the government to take tough action against corporate defaulters and help banks recover bad loans.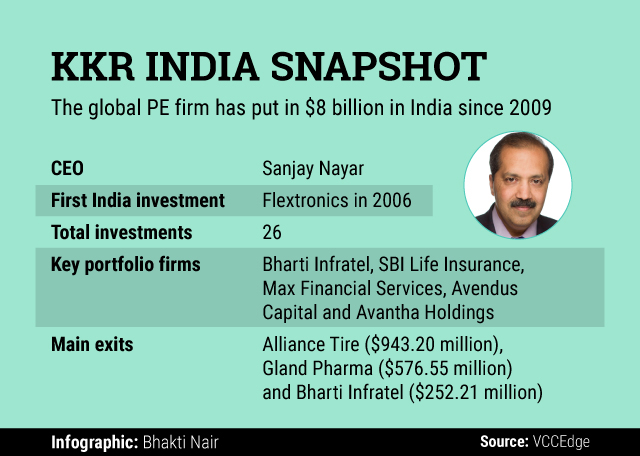 The private equity giant, which was already active in the Indian credit market space, marked the pre-close of its second India-focussed credit fund at $160 million (Rs 1,100 crore) earlier this year. It will invest in structured credit situations in either promoter-holding entities or companies for two to three years.
Kravis also stressed on the need to set up a 'bad bank' to deal with the Indian banks' mounting non-performing assets, which had swelled to Rs 922,000 crore as of June 2016.
He, however, said that "some tough decisions" were needed while considering the idea of a 'bad bank', including right-pricing of assets, taking necessary haircuts and recapitalising banks with private funds.
Earlier this year, the newly-appointed Reserve Bank of India Deputy Governor Viral Acharya had said that the central bank was looking at the possibility of setting up a bad bank. He had said that it was one of the options to deal with NPAs.
Kravis said that KKR was also planning to set up an asset reconstruction company in India.
Apart from KKR, other major funds, including Brookfield Asset Management and Apollo Global management, were also looking at opportunities to acquire stressed assets put on the block by lenders, while Blackstone Group LP was reportedly planning a private debt foray in India.
KKR, which has put in $8 billion in India since 2009, both in the form of credit and equity, will invest more capital to mid-market and small businesses across sectors, Kravis said.
KKR's investments in the Indian NBFC space includes a deal with homegrown financial services firm Avendus Capita for a controlling stake in November 2015.
The global private equity giant had also established a new NBFC to provide structured credit solutions to the real estate sector in India, with investments from GIC, Singapore's sovereign wealth fund, in January 2015.
KKR also invests in India through its global funds. In April 2016, it had marked the final close of its $3.35 billion global special situations fund.
The company's most recent deal in India involved an infusion Rs 6,193 crore as part of a co-investment with Canada Pension Plan Investment Board for a 10.3% stake in Bharti Airtel Ltd's tower arm.