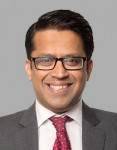 Global alternative investment firm KKR & Co. LP said it has promoted 18 executives including Yesh Nadkarni, the head of its India real estate investment platform.
Nadkarni will now serve as a managing director, said KKR in a statement. London-based Indian origin director of KKR Credit, Varun Khanna has also been elevated to the position of a managing director, as have other 16 executives, it added.
"Nothing pleases us more than delivering results for our portfolio companies and our investors and recognising the individuals for their part in helping KKR achieve that mission," said Henry Kravis and George Roberts, co-chairmen and co-CEOs of KKR.
Nadkarni, a KKR director based in Mumbai, had been co-head of KKR India Asset Finance, a non-banking financial company focussed on the real estate sector, ever since his appointment at the firm in 2015.
He was elevated as head of KKR's India real estate investment platform just in May earlier this year. His appointment happened days after a report that the other co-head, Ashish Khandelia, had quit to set up his own business.
In his previous job, Nadkarni was responsible for real estate in Asia-Pacific (excluding China) at JPMorgan's Global Special Opportunities Group for two years. Before that, he was managing the India real estate business of the same group for five years till 2013.
He also has had stints with ICICI Prudential AMC and Jones Lang LaSalle.
Khanna had joined KKR in 2016 and in his role was focusing on both private debt origination and capital markets solutions for financial sponsors and corporate clients. Prior to joining KKR, he was a managing director at Deutsche Bank in the structured finance division focused on direct lending, corporate securitisations and special situations.
In December last year, KKR had promoted 44 executives, including two from its India office, to the post of managing directors.