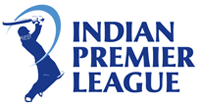 In the third Indian Premier League (IPL) season, the action will perhaps shift from the cricket pitch to the deal rooms with IPL teams ready to witness some serious investor play.
Kings XI Punjab and Deccan Chargers are among the existing teams who may revisit their plans of unlocking strategic value particularly at a time when the bidding for new IPL teams, scheduled in February, promise much higher valuation benchmarks. The operating assets may be exploring an initial round of minority share placements - two years after IPL kicked off - at valuations topping $300 million.
Both these teams had tested the market for a strategic share offering in the past but the plans fell through on account of lower valuations. Deal talks could gather momentum once bidding for the new teams gets underway. The eight-team IPL league is expanding with two new teams being added in its fourth season. And, the reserve price for bids has been fixed at $225 million, up from $50 million at the time of initial auctions two years ago, perking up valuations across the board.
KXIP's promoters--Ness Wadia of Bombay Dyeing, Mohit Burman of Dabur, Karan Paul of Apeejay Surendra and Bollywood star Preiti Zinta--paid $76 million to acquire the franchise, the sixth most expensive team, in the first round of auction. Deccan Chronicle, the Hyderabad-based publishing group, and Group M, a part of WPP, bid $107 million for Deccan Chargers.
Even a sale of up to 24% at current valuations would help these teams to recoup original investments substantially. While IPL valuations are only beginning to firm up, some of those who came in early and grappled with uncertainties are tapping the soaring valuation for specific reasons, said a banking source.
The potential list of buyers who will throw up premium for these developing franchises could be mostly strategic buyers - business families, NRIs and professional entrepreneurs - even as private equity funds like Providence and StanChart are believed to be looking at it.
When contacted, a KXIP spokesperson said, queries regarding share placements to unlock value, and climbing valuations, were purely speculative. An email sent to Deccan Chargers and Deccan Chronicle CFO N Krishnan did not elicit a response at the time of filing this story.
The trigger for the new valuation game is obviously IPL's plans to induct new teams at a significantly high reserve price.
"I think a target of $225-250 million as the reserve price of expansion franchisee is a reasonable one, as the business model and the sustainability of IPL in general, as well as the value of team ownership has been clearly established. The best approach for an existing team owner should probably be to wait out the bidding process for new teams, as disappointed bidders will then look at existing teams at interesting valuations," says Balu Nayar, Managing Director, Morpheus Media Fund. As former managing director of IMG India, Nayar was involved in the conceptualisation, modelling and monetisation of the IPL.
Notwithstanding the hype, financial investors, who did not wish to be quoted, believe valuations are out of whack, with revenue streams for teams still some years away from reaching robust numbers. The team revenue mainly flows in from their share of broadcast rights, sponsorships, stadium tickets and merchandise sales.
A report published in Mint last year, quoting MTI Consulting, estimated KXIP's revenue at Rs 130 crore in 2009, up from Rs 53 crore in the previous year. A similar figure for Deccan Chargers was pegged at around Rs 126 crore, once again more than double of Rs 55 crore. The highest grossing teams in last year's league were Chennai Super Kings and Rajasthan Royals with Rs 186 crore in approximate revenues. Kolkata Knight Riders (KKR) reportedly mopped up Rs 176 crore, while Mumbai Indians came next with Rs 166 crore.
Jacob Kurian, Partner at New Silk Route, a $1.4 billion emerging markets focused private equity fund, thinks normal valuation methods are not best suited for IPL. "The valuation of such assets will not be driven by traditional P/L metrics, as demonstrated in the case of European football clubs like Barcelona. The IPL is sports combined with entertainment and it is natural that hype is part of building up the value of these assets," he says.
Since the IPL management and operational structure is still very nascent and yet to reach maturity levels like in Europe or America, it is likely that most investors would be strategic buyers. It could be business conglomerates who may consider IPL as a trophy asset. Or it could be proprietary funds or family offices, but normal PE funds may not be aggressive bidders, he adds.
But that does not mean that it is a bad asset that does not have a high potential for future value creation, adds Kurian. Agrees Nayar of Morpheus, who says there is not much rationale for discount valuations, and there exists a great deal of scarcity premium for assets like these. "The typical private equity funds may study this opportunity, but are unlikely to close deals," explains Nayar. "IPL has created a bankable asset, but it is essential to nurture the scarcity value of the franchises," says Kurian.