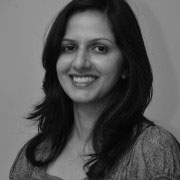 Impact investment advisory services firm Intellecap Advisory Services Pvt Ltd has named Nisha Dutt as its chief executive officer, according to a press release.
Nisha has joined the board of the company and the executive council of Intellecap group, and will be responsible for driving Intellecap's growth globally and leading the business consulting practice.
Nisha will lead the group to expand the reach to new geographies such as Africa and the Asia Pacific, the company said in the statement.
In addition to her responsibilities at Intellecap, she serves as an independent board member of two listed companies across financial services and technology sectors.
She has been associated with Intellecap since November 2009 and has served at various key leadership positions. Recently, she was executive director responsible for global consulting and research business.
Prior to joining Intellecap, Nisha worked across India and the US with companies such as Deloitte, Cessna Aircraft Company and Xerox.
Nisha holds an MBA from the University of Ohio, the US and a Master of Science in Industrial Engineering and Supply Chain Management from Oklahoma State University, the US.
Intellecap has three business lines—investment banking, consulting services and research focused on the bottom-of-pyramid (BoP) segment of the business.
It has also incubated three ventures, including IntelleCash, to provide incubation services to startup MFIs; venture debt finance firm IntelleGrow and Intellecap Software Technologies to provide software products and services to companies working in the BoP segment.
In addition, it has spearheaded Intellecap Impact Investment Network (I3N) positioned as India's first angel network of high net-worth individuals and institutional investors seeking investments in early stage enterprises in the impact investment space.