India Educational Investment Fund (IEIF) has invested an undisclosed amount in two Indian education technology startup: Report Bee Edusys Pvt Ltd, a cloud-based deep learning platform and Guru-G Learning Labs (India) Pvt. Ltd, a gamified platform for teachers, according to a press release.
"Both companies function at the intersection of education, social impact and technology. Both promoters bring a high degree of commitment and passion to the education space while leveraging technology to enhance user experiences. It is a high-growth space where we are seeing a lot of exciting new ideas from young entrepreneurs," said Vishal Bharat, director of Corporate Business Advisors, the investment manager for IEIF.
US-based IEIF, an early-stage impact investment fund focused on the educational sector, was established by Michael & Susan Dell Foundation. The fund seeks to invest in education startups that support urban, low income families in India.
Michael & Susan Dell Foundation that also makes direct early stage investments in India, has backed third-party social impact VC funds such as Unitus Seed Fund and Menterra Social Impact Fund (being set up by Villgro) since last year.
Meanwhile, this is the first round of funding for both the startups. Here's a quick look at what they do.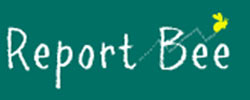 Report Bee
Founded in 2010 by Ananth Mani, Report Bee is a cloud-based deep learning platform for the education sector to measure and improve learning using data analytics which it claims is being used in 251 schools across Asia among more than 2,00,000 students and 10,000 teachers.
The firm will use the funding to accelerate product development and expand its footprint into domestic and international markets.
Mani, an IIM Bangalore alumnus, was working with Sankhyaa Pvt Ltd as head of technology before foundling this venture. Previously, he worked with Cognizant Technology Solutions and Times Internet Ltd.
"Report Bee's platform provides powerful insights, which will have a significant impact on learning outcomes of students and quality of school. IEIF brings with a strong understanding of the education space which will help us in our growth journey," said Mani.
Report Bee is also working with global publishers and leading education boards to provide useful insights on learning impact.
InteQuant Advisors acted as the sole advisor to Report Bee on this deal.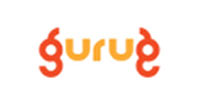 Guru-G
Guru-G which was founded in 2013 by Amruth Ravindranath, an alumnus of BITS Pilani, claims to be the world's first gamified platform for teaching and teacher training.
Prior to this, Ravindranath founded Vita Beans which has designed over 100 applications, games and products for education and assessment companies in India and North America.
The company plans to use the funds to expand its business in the schools as well as in the publishers market. It says it works with over 350 schools.
"There has been little fundamental change in the way teaching takes place in India in the last 50 years. We aim to change that with our scalable, content-agnostic platform, which makes it fun and easy for teachers to learn new ways of teaching. We have demonstrated our relevance and impact in markets as different as rural Rajasthan and the US. We are now mainly focused on scaling up our presence in schools as well as strengthening our product to meet B2C demand," said Ravindranath.