A marriage between Flipkart and Amazon has been a much speculated possibility since the time the world's largest e-tailer evinced interest in the Indian market. Even though the two companies have insisted on going it alone, the buzz that they still quietly desire each other gains ground every once in a while.
After a recent report in The Economic Times that the duo was in talks till as recently as the last quarter of 2015, and despite the subsequent denial by Flipkart, the market remains abuzz with talk about the likelihood of the two rivals getting together at some point in future.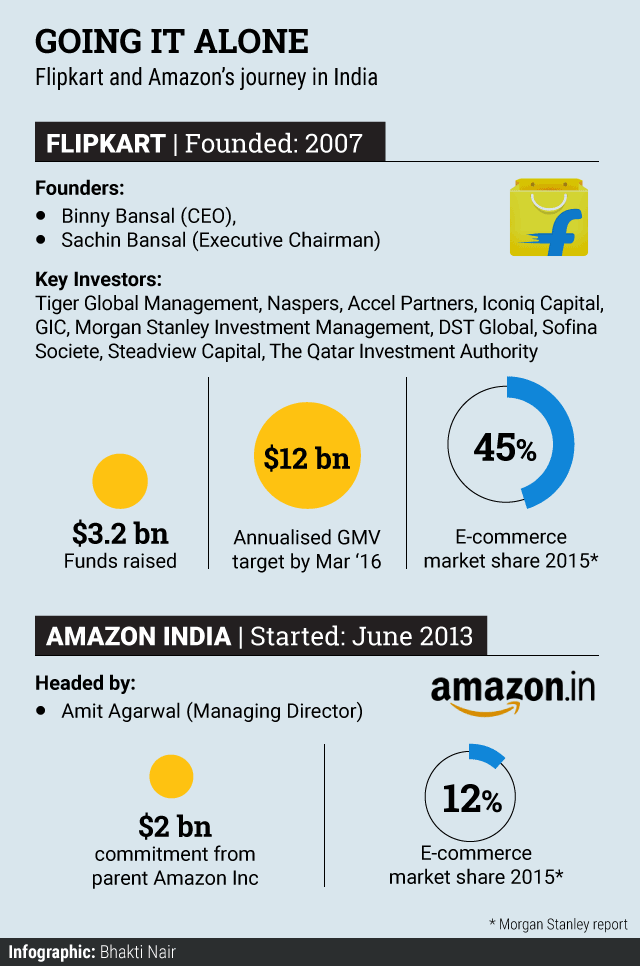 If it were to happen, will the marriage between the country's and the world's largest e-tail players work? More importantly, what are the chances of the duo actually walking down the aisle? VCCircle asks leading investors and entrepreneurs on how they view a potential merger between the two biggies.