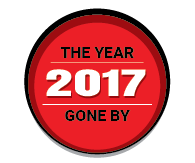 From founders of startups getting arrested and marital discord getting public to top entrepreneurs ganging up against foreign-origin rivals and sexual harassment cases being filed, the startup world saw it all, in the year gone by.
Here is a list of movers and the shaken, in no particular order, of 2017.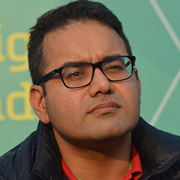 Bahl, co-founder of online marketplace Snapdeal, had to battle it out. But he did not throw in the towel.
In February, the Snapdeal management fired almost 600 employees. Snapdeal co-founders Bahl and Rohit Bansal decided to take a 100% salary cut.
And then there was the highly anticipated and widely reported Flipkart-Snapdeal merger which didn't fructify.
In July 2017, Sanpdeal said it is dropping all plans of a strategic exit and announced a tweak in its business model. It also declared that it will cut costs and slash headcount.
The potential Flipkart-Snapdeal merger was reportedly orchestrated by Snapdeal investor SoftBank. Bahl somehow won Snapdeal back from the brink of a sellout. He fought hard and survived.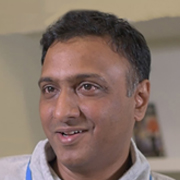 At the dawn of 2017, India's biggest e-commerce marketplace Flipkart got a new chief executive. The Bengaluru-based firm appointed its investor Tiger Global's executive Kalyan Krishnamurthy as its CEO and made co-founder and CEO Binny Bansal group CEO in a major organisational restructuring.
This was widely seen as a big investor taking control of its investee startup. As Tiger Global's representative, Krishnamurthy was seen commanding significant influence over the affairs at Flipkart in the second phase of his stint which originally began in June 2016 when he joined the firm as head of category design organisation.
The spotlight turned to Krishnamurthy as to whether he would be able to turn around the fortunes of Flipkart which has been making huge losses since launch.
The ecommerce veteran, who had previously worked with eBay at senior roles in the finance function, keeps a low profile and has rarely interacted with the media.
Towards the end of the year, as Tiger Global made a partial exit from Flipkart, there were social media rumours that Krishnamurthy is on his way out. On 6 December 2017, Flipkart vehemently denied these rumours.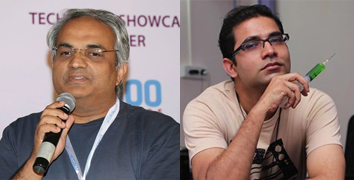 3) Arunabh Kumar and Mahesh Murthy
Indian startup ecosystem had its Susan Fowler (whose allegations of a culture of gender discrimination and sexual harassment at US-based cab hailing company Uber opened a Pandora's box and led to the eventual exit of its founder Travis Kalanick) moment when a former employee of online entertainment content production company The Viral Fever Media Labs posted a blog by the name of 'Indian Fowler' in which she spoke of sexual misconduct and harassment at the hands of founder Arunabh Kumar. This was followed by multiple complaints by other women in the popular content platform company who recounted several instances of Kumar's predatory behaviour. Initially, The Viral Fever, tried brushing complains under the carpet by questioning the credibility and motivation of the women who spoke. Kumar, however, couldn't withstand the unrelenting downpour of allegations against him and finally, stepped down.
Mahesh Murthy, a well-known angel and venture investor in the Indian startup ecosystem, too, was caught in a similar situation when several women came forward to allege that he had made inappropriate sexual advances towards them at different occasions. The experiences recounted revealed a pattern on Murthy's part. He, however, denied the allegations.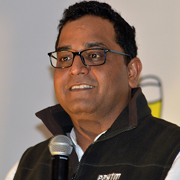 After the demonetisation drive by the government late last year, Vijay Shekhar Sharma's One 97 Communications, which owns mobile wallet Paytm, seemed to have got some tailwind growth.
During an interview with The Hindu, Sharma said, "Before demonetisation, we used to see about 50 million transactions a month. A year after demonetisation, we are seeing about 200 million transactions a month."
In May this year, Sharma's Paytm got a whopping $1.4 billion (Rs 9,000 crore then) from Japan's SoftBank Corp. Media reports indicated that Paytm's valuation rose to around $7-9 billion, the second highest among Indian consumer internet companies after e-commerce major Flipkart.
Paytm reported revenues of Rs 813.88 crore for 2016-17. Its net worth stood at Rs 2,376 crore.
According to the filings with the registrar of companies, Vijay Shekhar Sharma took home Rs 3.4 crore as pay package for the financial year 2016-2017.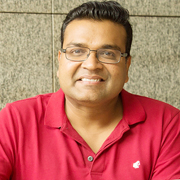 5) Sandeep Aggarwal and Radhika Aggarwal
In March this year, an apparent marital disharmony between ShopClues' co-founders Sandeep Aggarwal and Radhika Aggarwal came into the public realm when Sandeep washed some dirty linen in public. Sandeep accused both Radhika and ShopClues CEO Sanjay Sethi of denying him his rights as a co-founder and largest individual shareholder of the company. He claimed he held 12% stake in the company while Radhika and Sethi owned 2% each in common stock and 3% each in stock options.
However, ShopClues management stood by Radhika and Sethi. The board accused Sandeep of criminal wrongdoing and appreciated Radhika's contribution in ShopClues' growth. After much mud-slinging between the two parties, Sandeep, in September, filed an FIR  against his estranged wife and Sethi, accusing them of criminal conspiracy, cheating and forgery.
The court, however, passed an interim order forbidding any "coercive action" against Radhika and Sethi.
One of the most shocking shutdowns of the year was that of Chennai-based home-stay aggregator Stayzilla. The events that unfolded after the shutdown were even more controversial. Vasupal, co-founder and chief executive of Stayzilla, was arrested on allegations of fraud and was sent to jail.
Vasupal was booked under Indian Penal Code sections 506 (1) (criminal intimidation), 420 (cheating) and 406 (criminal breach of trust) on 14 March in Chennai, after Jigsaw Advertising, a Chennai-based advertising agency, filed a criminal complaint alleging non-payment of dues.
After almost a month in jail, Vasupal was granted bail by the Madras High Court on 11 April 2017.