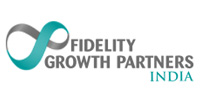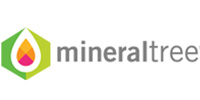 Fidelity Growth Partners India has become the lead investor in a $6.3 million (Rs 35.76 crore) funding for MineralTree, Inc., a provider of cloud-based secure payments solutions. Fidelity's private equity arm in India is looking to make many early stage investments.
The investment in the Boston-based firm, whose product is specifically designed for small and medium businesses (SMBs), also saw participation from initial investor .406 Ventures. MineralTree, which is involved in managing banking and payment processes for SMBs, raised $1.5 million in seed funding from .406 Ventures last year.
Shyam Kamadolli, director, Fidelity Growth Partners India, told VCCircle that Fidelity has invested $3.5 million (Rs 19.9 crore) in the round. Kamadolli has also joined the board of the company.
"The funding will be used to further enhance the capabilities of the MineralTree platform and to accelerate its partnerships with banks and distribution to their SMB customers," the firm said in a statement.
MineralTree solution is a secure, cloud-based payment and cash management solution that meets the needs of companies with annual revenue of $500,000 to $50 million. The product is offered to SMBs as a private labelled solution by MineralTree's bank partners.
While large corporates have complex and expensive treasury management solutions, SMBs use manual and online bill pay systems to manage and process payments. This also exposes them to security risks and control weaknesses, which could lead to fraud.
"In the U.S., and around the world, B2B payments are still maturing, with SMBs representing a large, well-recognized and underserved opportunity. MineralTree fills a critical need, delights end-users and helps banks strengthen relationships with their customers. It's a big market, and we're excited to partner with this experienced team of repeat entrepreneurs," said Kamadolli.
According to Kamadolli, managing payments for small businesses is a $12-billion market annually in the US alone. "A few fundamental innovations here will extend Mineraltrees solutions across the global market," he added.
Fidelity Ventures has previously backed companies like online money transfer player Xoom.com, which has been a successful at expanding globally in the area of remittances.
Mineraltree was started by BC Krishna, who has earlier started companies like content management solutions firm FutureTense Inc, which was also backed by Fidelity Ventures and acquired by Open Market. Krishna had also started fraud detection solutions developer Memento, backed by Bain Capital & .406 Ventures. It was recently acquired by FIS.
Fidelity Growth Partners, which is currently investing from a $250 million India-focused fund, is also looking increasingly at early stage investments. The firm is now looking to invest anything above $1 million selectively in startups across sectors. "We feel that there are opportunities in the early stage that we should not miss," said Kamadolli.
The firm has also set up an office in Gurgaon in the Nation Capital Region, besides the existing headquarters in Mumbai. Managing director Raul Rai and Kamadolli will be based out of the NCR office.
While Fidelity Growth Partners India typically invests from $10 million to $50 million, some of its recent transactions have come out with smaller ticket sizes. This includes $4.5 million investment in Bangalore-based XCyton Diagnostics and the current investment in MineralTree.
Fidelity has also continued its late-stage, growth capital investments, leading a $40 million round in Hyderabad-based Aptuit Laurus Pvt Ltd, a company developing and manufacturing active pharmaceutical ingredients in February 2012.
While it will be sector-agnostic in its early stage bets, it has seen opportunities in technology, biotech and e-commerce.
"For early stage investments we will be looking primarily at sectors like technology and lifesciences that feature capital efficiency and where market opportunities are large, but we will also look at other deals if the teams are stellar," said Kamadolli.
(Edited by Prem Udayabhanu)