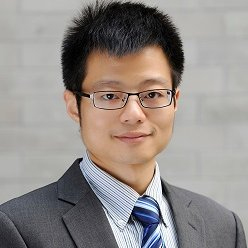 Bangalore- and Beijing-based Team Leaf Software Pvt. Ltd—which runs ForeverShop, a mobile platform connecting individual and small-time sellers with customers—has raised $300,000 (around Rs 2 crore) seed funding from Chinese early stage investor 91maker.com.
Incorporated in November 2016, ForeverShop became operational in January this year. The mobile platform has already on-boarded 1,000 sellers across India, said Martin Tan, co-founder of ForeverShop. Tan, Shathyan Raja and Li Chong co-founded ForeverShop which uses its android app to help individual sellers create own online shop and sell on Facebook, WhatsApp, Instagram and other social media platforms.
It currently has a team of 20 members. A 10-member tech team, many of whom are former Baidu employees, works at its development centre in Beijing while the rest are part of its marketing and operations teams in India. The startup aims to boost customer-to-customer (C2C) ecommerce using social network, SaaS tools, Big Data and artificial intelligence, said Tan.
Raja, another co-founder, said the company has integrated various digital payment options with the platform and will eventually add third-party logistic providers too. Most current sellers on ForeverShop are those who have already been selling through social networks. The firm looks to expand its seller base. "Studies have shown that India is a market of 52 million individual sellers," Raja said.
ForeverShop is inspired by Tencent's WeChat Shop and Alibaba Group's Taobao in China. "Taobao has 10 million sellers and WeChat Shop has 50 million sellers. We will use our learning in China in the Indian market," Tan said.
For Chinese seed fund 91maker.com, this is the debut investment in India. Launched in 2013, 91maker.com has invested in around 50 companies, mostly in China.