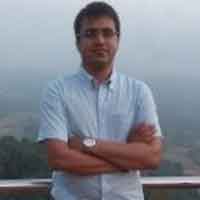 Lendingkart Finance Ltd, the non-banking finance arm of fintech company Lendingkart Group, has elevated vice president of finance Piyush Kabra as the company's chief financial officer, filings with the Registrar of Companies show.
Kabra's appointment came into effect in January this year, the filings state. A spokesperson for Lendingkart Finance confirmed the appointment.
A commerce graduate and a chartered accountant by qualification, Kabra joined Lendingkart in July 2015 as vice president of finance. In his earlier stints, he worked at Omni Hospitals, Jet Freight Logistics and Edelweiss Capital, among others, and has extensive experience in handling the finance and accounting vertical.
Lendingkart Group was founded in 2014 by chief executive Harshvardhan Lunia and Mukul Sachan. It has offices in Bangalore and Ahmedabad, and operates two entities—Lendingkart Technologies Pvt. Ltd and Lendingkart Finance (formerly Aadri Infin Ltd).
Lendingkart Technologies handles technology and digital marketing. It has developed tools based on big data analytics that helps lenders evaluate borrower's creditworthiness.
Lendingkart Finance underwrites loans for small and medium enterprises from its own books. The entity provides entrepreneurs collateral-free working capital loans ranging from Rs 50,000 to Rs 10 lakh.
Lendingkart Technologies has raised more than $40 million in equity financing from Bertelsmann India, Darrin Capital Management, Mayfield India, Saama Capital, India Quotient, and Anicut Capital.
The NBFC arm has raised more than Rs 100 crore in debt since the beginning of this year from a clutch of other NBFCs and banks, including YES Bank, Kotak Mahindra, Caspian Impact Investments Pvt. Ltd and Capital First. However, a recent report by Mint stated that Lendingkart has raised more than Rs 250 crore in debt so far and was looking to raise another Rs 250 crore, taking the total to Rs 500 crore.
In an interview with VCCircle last month, Lunia said that the company planned to raise an additional Rs 500 crore in debt and disburse Rs 1,500-1,600 crore worth of loans in 2017-18.
According to Lunia, the company had approved roughly 12,000 loans to SMEs from across 23 segments that include apparel, clothing and accessories, FMCG, computers, mobile and related accessories, electronic appliances, and industrial supplies sectors.
*This article has been updated based on a company spokesperson's comment.