The Everstone Group has agreed to acquire a controlling stake in Sahyadri Hospitals Ltd, as the private equity firm expands its bets on India's healthcare services sector.
The deal involves a combination of primary investment into the Pune-based company and a secondary share purchase from its investors, Everstone said in a statement on Sunday.
The announcement comes almost four months after VCCircle reported that Everstone was looking to acquire at least 51% of Sahyadri through its healthcare platform Everlife.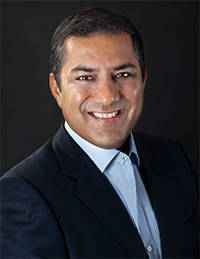 Everstone CEO Sameer Sain said Sahyadri will act as the anchor asset of the PE firm's healthcare delivery platform. "Everstone will leverage its significant healthcare expertise and experience to grow the overall business," he said.
India- and Southeast-focussed Everstone didn't disclose the deal value or the name of the selling shareholders. Sahyadri, the largest hospital chain in Maharashtra, counted homegrown PE firm IDFC Alternatives as its controlling shareholder. IDFC Alternatives had invested in Sahyadri through its infrastructure arm in 2012 by buying out another homegrown PE firm ICICI Venture. Last year, IDFC Alternatives sold its infrastructure asset management business to US-based private equity firm Global Infrastructure Partners (GIP).
Everstone also said that the transaction will help Sahyadri cement its position as the leading healthcare chain in Maharashtra and increase its bed-count significantly in next five years.
Founded by neurosurgeon Charudutt Apte in 1994, Sahyadri operates five tertiary-care and three secondary-care hospitals with 900 beds across Pune, Nashik and Karad cities. It has about 1,200 clinicians and 2,300 supporting staff.
For Everstone, the deal will increase its exposure to India's healthcare sector where it is already present in several segments such as pharmaceuticals and diagnostics.
Everstone's healthcare portfolio includes controlling stakes in domestic drug distribution platform Ascent Health and an investment in nutraceutical ingredient maker OmniActive.
Previously, Everstone had exited Global Hospitals in 2015, generating strong returns after selling the multi-specialty chain to Malaysia's IHH Healthcare Berhad.
Last week, Everstone announced its exit from Rubicon Research generating returns of 4.5 times by selling its stake in the drug delivery technology company to US-based PE firm General Atlantic.
There has been a flurry of activity both for large and mid-sized hospital chains in the country over the past year. In June last year, Malaysia's IHH Healthcare struck the biggest deal in the Indian hospital sector when it won a bidding war for Fortis Healthcare Ltd.
In September, KKR-backed Radiant Life Care inked a deal to buy a 49.7% stake in Max Healthcare. KKR has reportedly also bid for Gurugram-based Medanta. TPG-backed Manipal Hospitals is also in the race to buy Medanta.
The company set up its first hospital in Pune 13 years ago. It offers specialised services in several areas including neuroscience, haematology, cardiac sciences and cytogenetics, along with general healthcare services. Apart from Apte, its other founders are Sadanand Bapat and Nitin Desai.
Sahyadri's hospital assets are a mix of direct ownership leases and operator arrangements with hospital trusts. The company follows a hub-and-spoke model, wherein spokes are smaller units feeding patients to the main hospitals through referrals.
The company received its first external investment a decade ago, in November 2007, when ICICI Venture invested Rs 53 crore for a 42.5% stake. In 2012, IDFC Alternatives invested Rs 190 crore to buy the stake held by ICICI Venture and also to subscribe to fresh shares.
For the year through March 2018, Sahyadri reported net sales of Rs 299.9 crore and a profit of Rs 14.9 crore.