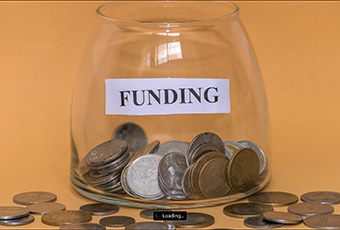 Delhi-based student deals platform BigDeal has raised a seed round of funding from EVC Ventures, a person privy to the development told Techcircle.in.
The startup raised around $100,000 in the round, led by Anjli Jain, managing partner, EVC Ventures, the person said.
The startup, which is run by Dealmonk E-services Pvt. Ltd, will use the funds to expand the team, enhance technology and acquire more customers and merchants.
The firm, which previously operated as DealMonk, was founded in 2015 by Aashish Singh and Aditya Jindal. In its earlier avatar, it enabled users to find deals based on their location.
Now, Big Deal aims to be both a discovery platform for students looking for discounts and a sales channel for merchants who are looking to tap the 16-25 age demography.
With the help of the platform, merchants can maintain the supply of real-time deals to students across sectors like, food and beverage, travel, mobile recharges and e-commerce.
"As a student it was always difficult for me to find deals relevant to my pocket online or offline. Students have limited spending power. Also, no platform curates discounts and deals exclusively for students," said Singh.
The startup is currently live in more than 25 colleges in India and the US, and has deals from more than 500 merchants. It aims to generate 1,000 transactions per day with 80% retention rate within four months.
"We are aiming for 10 times growth in customers within four months and increase per-customer spend by three times a day," said Singh.
BigDeal is integrated with I-MADE Wallet, a mobile application which helps students carry out cashless transactions launched by Innovation in Mobile App Development Ecosystem (I-MADE), an initiative by Telecom Centers of Excellence (TCOE). BigDeal claims to be the exclusive student discount platform for 35,000 institutions in India and covers deals across online food delivery, takeaway, dine-in, recharges, online shopping and commuting.
"Deals discovery is a fragmented niche in India and we are happy to invest in the only solution currently that puts every single coupon or discount offer under one umbrella. The integration with the I-Made platform will ensure that students all over India will get access to this discount aggregating tool and avail of the benefits that come out of it," said Jain.
EVC is a $50 million fund focused on early stage investments in ad-tech, e-commerce, gaming, education, mobile apps, enterprise software, wearables and Internet of Things (IoT).
Last month, Delhi-based Eduvative Technologies LLP, which operates ed-tech media platform EdTechReview, raised an undisclosed amount in a pre-Series A round of funding from EVC Ventures.
Gurgaon-based Aaidea solutions Pvt. Ltd, which runs micro-delivery grocery startup Milkbasket, recently raised $500,000 (Rs 3.3 crore) in a pre-Series A funding round led by venture capital firm EVC Ventures.