Electricity generated from India's coal-fuelled projects may become costlier by around 12 paise per unit following the Union budget announcement of doubling the cess meant to fund a green energy fund.
The National Clean Energy Fund (NCEF) was announced in the Union budget of 2010-11, making India among the first countries in the world to have introduced a carbon tax on coal. The average cost of electricity from coal-based projects currently ranges between Rs3.50 and Rs4.00 per unit. The development assumes significance given that out of India's power generation capacity of 288,005 megawatt (MW), coal-fuelled plants account 61% or 175,238MW.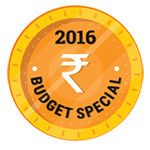 "I propose to rename the 'Clean Energy Cess' levied on coal, lignite and peat as 'Clean Environment Cess' and simultaneously increase its rate from Rs200 per tonne to Rs400 per tonne," finance minister Arun Jaitley said in his budget speech on Monday.
Such a step will also help fulfil India's pledge on environment, as committed at the recently concluded United Nations Climate Change Conference in Paris. India has also taken the lead in championing the cause of solar power, with an International Solar Alliance of 121 prospective member countries including the US, France, Japan and China to be headquartered in India. 
Analysts are terming it as a smart strategy.
"The clean environment cess so collected might be useful in meeting environmental challenges and demonstrates India's commitment to environment," said Sambitosh Mohapatra, partner-power and utilities, PricewaterhouseCoopers Pvt. Ltd.
A Rs100 per tonne cess translates into a collection of around Rs6,000 crore per year. Successive governments have courted criticism over using the NCEF proceeds collected by the Central Board of Excise and Customs to bridge the fiscal deficit. The cess was introduced at Rs50 per tonne, with the successive budgets increasing it to Rs100 and Rs200 per tonne.
In what may further add heft to India's clean energy credentials, the budget also imposed an infrastructure cess of 1% on small cars fuelled by petrol, liquefied petroleum gas and compressed natural gas. A cess of 2.5% and 4% has also been imposed on diesel and specified vehicles with higher engine capacity, respectively.
"Increase in clean energy cess on steam coal by Rs200 per tonne would increase cost of coal-based generation by about 10-12 paise per unit, putting a modest upward pressure on retail tariffs and also on margins of merchant power producers," said Sabyasachi Majumdar, senior vice-president and co-head, corporate sector ratings, ICRA Ltd.
The budget also announced complete electrification of India's villages by 1 May 2018. At present, around 280 million Indians do not have access to electricity. India has a per capita electricity consumption of 1,010 kilowatt-hour (kWh). In comparison, China and developed economies have a per capita consumption of 4,000 kWh and 15,000 kWh, respectively.
"As on 1 April 2015, a total of 18,542 villages were not electrified. The Prime Minister, in his address to the nation on 15 August 2015, announced that the remaining villages will be electrified within the next 1,000 days," said Jaitley which delivering the budget speech.
Given its role in an economy's development, Prime Minister Narendra Modi has pledged to provide electricity to all Indians by 2022. The exercise carried out through the Deendayal Upadhyaya Gram Jyoti Yojana focuses on separating electricity distribution feeders for domestic and agricultural connections.
"As on 23 February, 5,542 villages have been electrified. This is more than the total combined achievement of the previous three years," Jaitley added.
In other developments aimed towards India's energy security, the Union budget also announced "calibrated marketing freedom" for gas production from deep water, ultra-deep water and high pressure-high temperature areas.
"A proposal is under consideration for new discoveries and areas which are yet to commence production; first, to provide calibrated marketing freedom; and second, to do so at a pre-determined ceiling price to be discovered on the principle of landed price of alternative fuels," said Jaitley.
This comes at a time when production has stagnated. The Modi government has set up an ambitious target to halve the country's energy imports by 2030. India imported 192 million tonne of crude oil in 2014-15 for Rs6.92 trillion.
"The budget also has favourable proposals for the upstream sector in terms of marketing freedom on gas for new discoveries in deep water and complex fields and pricing benchmarked against alternate fuels. However, its non-applicability for existing discoveries could be a dampener for the industry," said K. Ravichandran, senior vice-president, co-head, corporate sector ratings, ICRA Ltd.