In a major organisational rejig since he took over as the chairman of Tata Sons, the holding firm of the over $100 billion Tata Group, Cyrus Mistry has set up a group executive council (GEC).
The council aims to provide strategic and operational support to the group chairman and it will take the responsibility for all the roles earlier performed by both the group corporate centre (GCC) and the group executive office (GEO). GEC will work closely with and partner the boards, CEOs and senior managements of various Tata companies.
GEC will take care of return on investment with a long-term perspective; formulate the agenda for philanthropy; preserve and enhance the reputation of the Tata name; define and drive a Tata way of working for group companies; and play a proactive role so that the group fulfils its responsibility as a global corporate citizen, as per a statement issued by Tata Sons.
The initial membership of the GEC includes NS Rajan, Mukund Govind Rajan and Madhu Kannan. The council will appoint other people in due course.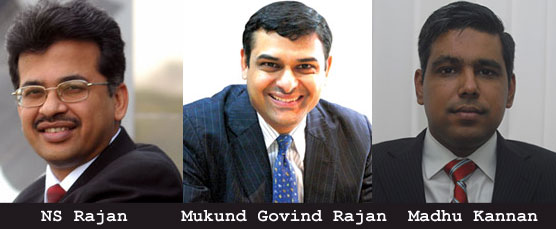 NS Rajan is joining Tata Sons from Ernst & Young and his appointment will be effective from May 9, 2013. At Tata, Rajan will lead human resources. He has three decades of experience in both line and staff functions in the industry. Earlier, Rajan worked with Ranbaxy, Asian Paints, Blow Plast, ABC Consultants and Asia Online.
Mukund Rajan will oversee brand, communication, ethics and corporate sustainability for GEC. He joined the group in 1995 through Tata Administrative Service (TAS). Since then, Rajan has served on the boards of various Tata companies, including Tata Teleservices, Tata Communications and Piem Hotels. In February this year, he was named the brand custodian and group spokesperson of Tata Sons.
Most recently, he was head of private equity advisory team at Tata Capital Ltd and managing partner of the advisory team of the Tata Opportunities Fund.
Having joined as a group head for business development at Tata Sons in May 2012, Kannan will head business development and public affairs for GEC. Prior to joining the company, he was the managing director and CEO of Bombay Stock Exchange.