Goodera, which helps companies manage their corporate social responsibility (CSR) programmes through its technology platform, has raised $5.5 million (Rs 35 crore) in a Series A round of funding from Omidyar Network and Nexus Venture Partners.
Varsha Rao, former head of operations at online hospitality company Airbnb, also took part in this round, the startup said in a statement.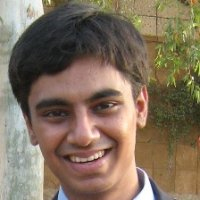 The startup will use the funds to enhance its technology backbone, deepen domain expertise and acquire more customers, said Abhishek Humbad, co-founder and co-CEO of Goodera.
Naren Gupta, co‐founder and managing director at Nexus, said Goodera is an "innovative technology platform" that enables corporate houses to measure and optimise their CSR and sustainability goals "in a simple, transparent and engaging manner".
Goodera helps companies automate monitoring and evaluation of CSR projects, measure their impact, make grants to non-profit organisations and involve employees in volunteer activities.
The company claims that 10% of corporate India's total CSR spend is managed on Goodera and that 200,000 employees globally volunteer using its platform. It also claims that 150 large enterprises, including 24 in global Fortune 500, have adopted the platform.
The company, formerly known as NextGen, was founded in 2014 by Humbad and Richa Bajpai. Humbad studied management at IIM Bangalore and engineering at BITS Pilani. Bajpai completed engineering from Rajasthan University and dropped out of the Indian School of Business.
Bangalore- and Menlo Park-based NextGen PMS Pvt. Ltdwhich runs Goodera, had raised an undisclosed amount of funding through a syndicate between Mumbai Angels and a group of unnamed strategic investors, based in India and the Silicon Valley, in February 2015.
Phanindra Sama, co-founder of redBus led the round for Mumbai Angels at the time.
NextGen was incubated at IIM Bangalore's NS Raghavan Centre for Entrepreneurial Learning and Technology Business Incubator at BITS Pilani.
Goodera is one of the few startups in the corporate social responsibility sector in India. Indian crowdfunding platform Impact Guru has been selected by the Singapore Committee for UN Women to run a global challenge, called Project Inspire, a CSR initiative that presents youth across the world with a platform to pitch their ideas to empower women across Asia Pacific.