A healthy workforce is critical for Prime Minister Narendra Modi's 'Make in India' mantra to rev up India's economic growth. Finance Minister Arun Jaitley therefore should not miss the opportunity to provide a strong impetus to the pharma and life sciences sector and ramp up public funding for healthcare in this Budget.
Low public health expenditure in India, at about 1 per cent of GDP, remains the single most important constraint to building a healthy and productive nation. In comparison, China spends 3 per cent of its GDP on healthcare, Brazil invests 4.1 per cent and US' spending stands at 8.3 per cent.
Low public spending on healthcare and lack of access to health insurance push almost 3 per cent of India's population into indebtedness and bankruptcy every year. To address this situation, the government needs to come forward and take proactive steps to ensure affordable and accessible healthcare for all.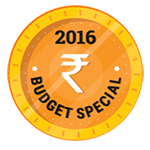 As a first step, Jaitley could raise the budgetary allocation for pharma and healthcare such that public health spending in India is recalibrated to at least 2 per cent of GDP. Without this it will not be able to make much progress towards meeting the healthcare needs of 1.25 billion people.
The Indian pharma sector is willing and committed to partner the government in its efforts to meet the healthcare needs of Indian patients through various mechanisms such as rational pricing of drugs and fair market competition, universal healthcare, bulk procurement schemes, special assistance in times of national emergency through CSR initiatives, etc.  Given the highly capital intensive and investment intensive nature of the industry, it needs government support for building manufacturing scale, incentives for R&D and tax exemptions that allow affordable pricing of life-saving drugs. Instead, the industry has had to contend with some adverse developments recently, like the proposal to abolish tax breaks for R&D and removal of customs duty exemptions on some essential drugs. 
Tax breaks for R&D in pharma have helped build a competitive and competent domestic pharma industry, which has not only ensured that drug prices in India are among the lowest in the world but also saved millions of lives globally through affordable generic drugs. Withdrawal of the benefit of 200 per cent weighted deduction on in-house R&D will take away the industry's competitive advantage and harm its future prospects.
The withdrawal of the basic customs duty exemption on the import of 75 key drugs, including some life-saving drugs like cancer, HIV and haemophilia, may result in prices going up 5-10 per cent on both imported and indigenously-produced drugs. This will lead to a swelling of treatment costs and restrict patient access to key drugs. As the removal of the customs duty waiver is likely to have a significant impact on affordability of life-saving drugs, the government should urgently reconsider its decision.
Access to capital, quality infrastructure and high-end talent are some of the immediate needs of the sector which need to be addressed by the finance minister in his Budget.
The Indian pharma sector is a highly capital intensive sector.  The total investments in India's pharma and biotech industry (including sector-specific SEZs) as on date are approximately Rs 215,000 crore ($36 billion). These facilities need to be further augmented through exponential capital investment in the next 10 years. However, the discontinuation of these special tax incentives will also adversely impact SEZs.
Whilst phasing out tax concessions in order to bring down corporate tax rate is critical, it is also important for the finance ministry to evaluate the socio-economic impact made by the sectors that enjoy these special incentives. If the quantum of the tax revenue foregone is not substantial and yet it has resulted in tremendous socio-economic gain it must continue.
A Budget that puts Modi's ambitious socio-economic initiatives into action would go a long way in pushing the development agenda for India with increased vigour and script a new economic growth story. For that to happen Jaitley's Budget will first need to spell out measures for revitalising existing public health infrastructure, creating new medical centres, promoting partnership models, enabling indigenous manufacturing and incentivising research & development.
Kiran Mazumdar-Shaw is Chairman and Managing Director of Biocon.