Government is open to the idea of going in for higher fiscal deficit to propel growth in the upcoming Budget and will take a balanced view after considering various factors, Chief Economic Adviser Arvind Subramanian said.
"There are very good arguments on both sides... and that's why it is a very difficult decision," he said when asked whether the government would deviate from the fiscal consolidation road map in view of the difficult global environment and the need to boost growth.
While some economists, including NITI Aayog Vice-Chairman Arvind Panagariya, have suggested that the government should go in for higher public spending to achieve higher growth, others, including RBI Governor Raghuram Rajan, have cautioned against deviation from the fiscal discipline path.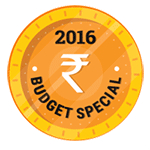 As per the revised fiscal consolidation road map, the government has to achieve fiscal deficit of 3.5 per cent in 2016-17, from 3.9 per cent estimated in the current fiscal.
Asked which side of the pendulum the CEA is on, he said, "I am very glad that I am not the Chief Political Decider, I am just the Chief Economic Advisor. Sometimes, the CEA is above views. And this time, I am above views. I have no views.
You will see that on Monday (when the Budget will be unveiled)." 
In an interview to PTI, Subramanian said there has been very lively internal debate within the government at the highest level on the issue.
"The question was should we expand the deficit or reduce the deficit. The question was whether to stick to the path we announced or stick to the path at a slightly slower pace.
Now, very strong views were expressed, but it's to the credit of the government that it allowed this debate to happen. What we have done in this Survey very fairly represents both sides of the argument," he explained.
Making it clear that the budget deficit target of 3.9 per cent of GDP for the current year will be adhered to, the Economic Survey 2015-16 has said the next fiscal will be "challenging", given the additional resources needed.
It had said "credibility and optimality" argued in favour of sticking to deficit target of 3.5 per cent of GDP for 2016-17, indicating some room for an upward revision.
"There are very good arguments for a strategy of aggressive fiscal consolidation... and equally good arguments for a strategy of moderate consolidation that can place the debt on a sustainable path while avoiding imparting a major negative demand shock to a still-fragile recovery," it had said. "The Union Budget will carefully assess these questions."
One option may be to narrow the deficit by 0.2 or 0.3 percentage points of GDP each year over the next five years, which would take the gap to 3 per cent of GDP by March 2021.
Expressing hope over implementation of the Goods and Services Tax, he said it should be through in the Budget session.
"GST... I am hopeful in the Budget session by April," he said.
No magic wand to push growth
The government will have to go through a "very difficult process" of pushing reforms and projects to propel India to a high-growth path as it will not happen through some magic wand, Chief Economic Advisor Arvind Subramanian said today.
The CEA said he has taken a "realistic" view while projecting a growth rate of 7-7.75 per cent for the next fiscal and the growth path could be derailed in the event of an 2008-like "extreme crisis" in the world.
"We highlight somethings which could have been done, but have not been done. GST, the strategic disinvestment -- that is certainly what we need to do. The whole corporate and bank balancesheet challenges are really important to address," he told PTI in an interview.
He was replying to queries on what the government should do to achieve 8-10 per cent economic growth, a day after the release of the Economic Survey for 2015-16.
Subramanian said the government is trying to solve the problems faced by the domestic industry by bringing in the bankruptcy law, the UDAY scheme to deal with power sector woes, adequately recapitalising banks and some action to revive the steel sector.
"It is a very difficult process. There are a lot of stakeholders. Lots and lots of projects that need to be sorted out. And a fair amount of money is required for this.
So, we have to work through this process slowly and steadily.
It is not going to happen through some magic wave of the wand," he said.
Subramanian said public investments have to support growth for sometime now as private investments are yet to pick up.
"This year, the global economy is very very difficult.
What is unique about the world at this stage is that there are such a few pockets where you can say that it is stable and robust... India is the only bright spot. But our prospects will be affected by what happens everywhere else in the world," he said.
Pegging growth at 7-7.75 per cent for the next fiscal, the pre-Budget Economic Survey has asked the government to press ahead with reforms, cut subsidies and introduce GST while advocating a review of mid-term fiscal targets to create space for additional expenditure.
It called India "a haven of stability" in a gloomy global landscape, but warned of possible currency turmoil after China's recent devaluation. It said India will take 2-5 years to achieve the 8-10 per cent growth rate.