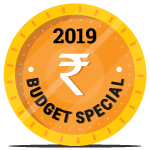 The Union government on Friday increased its disinvestment target to a record Rs 1.05 lakh crore for the current financial year from Rs 90,000 crore ($11 billion then) set in the interim budget. A higher budgeted target is aimed at using the proceeds to boost rural and infrastructure spending, while maintaining fiscal discipline.
Presenting the Union Budget in parliament, finance minister Nirmala Sitharaman said that strategic disinvestment of select state-run companies, including loss-making carrier Air India, remains a priority. The government will also consider lowering its stake in non-financial public-sector companies below 51%.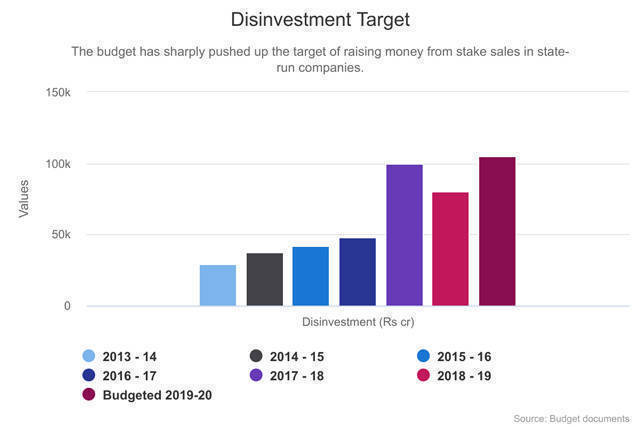 In some companies, the government proposed that its stake could go below 51% including the shareholding of government-owned institutions, she said.
"The government will undertake strategic sale of PSUs. The government will also continue to do consolidation of PSUs in the non-financial space as well," Sitharaman said.
In a recent analysis, VCCircle reported that India will need a more meaningful disinvestment strategy as the Centre has managed to achieve its target only six times in the 27-year history of disinvestments.
"Government intends to further encourage retail participation in CPSEs which, of late has shown a very encouraging upward trend. In order to provide additional investment space, the government would realign its holding in CPSEs, including banks to permit greater availability of its shares and to improve depth of its market," Sitharaman said.
She added that the government will meet 25% minimum public shareholding norms for all listed PSUs and raise the foreign shareholding limits to the maximum permissible sector limits for all PSU companies comprising the Emerging Market Index.
So far this year, the government has raised Rs 2,357 crore by listing Rail Vikas Nigam Ltd (RVNL) via an IPO and selling "enemy shares" in software services company Wipro.
It remains to be seen whether this year's target includes the sale of an insurer to be created by the merger of three state-owned firms. Arun Jaitley, who was finance minister in the previous Modi government, had announced last year a plan to merge three state-owned general insurance companies — National Insurance, Oriental Insurance and United Insurance – and then listing the single entity besides identifying a few companies as IPO candidates.
Interestingly, the government has now proposed to fully open up the insurance sector and allow 100% foreign investment through the FDI-automatic route. Besides insurance, aviation, media and aviation are other sectors proposed to be further opened up under the FDI route.