The media and entertainment sector, which found no mention in last year's Union Budget, is keeping its fingers crossed that finance minister Arun Jaitley will make amends this year.
With less than a week to go before the 2016-17 Union Budget is tabled in Parliament, the sector has readied its own wish list. To begin with, it has urged the government to grant the broadcast industry 'infrastructure' status. According to it, the infrastructure status will expedite the third and fourth phases of cable television digitisation.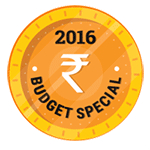 According to industry estimates, the cable industry is expected to invest Rs 35,000crore – Rs 40,000 crore which includes the cost of manufacturing/import of set-top boxes (STBs) and laying of optical fibre network.
"In the present era of convergence, the distinction between telecom, IT and broadcasting sectors is getting blurred. With telecom already being treated as infrastructure service, it's about time that broadcast industry too gets its due," says Arvindra Mohan, president, legal and regulatory, Zee Network.
Industry observers believe the infrastructure status will further open doors for affordable financing options. "The cable industry, if brought under the ambit of small and medium size enterprise, will be able to apply for concessional loans," says Ashok Mansukhani, whole time director at Hinduja Ventures Ltd.
In all, 70 million homes need to be digitised in phase 3 and 4.
Broadcasters also want clear guidelines on how to treat payments for content production. "These are not 'fees for technical services' and should instead be treated as 'work'. This will bring clarity regarding the applicability of withholding taxes and help reduce litigation," says Sudhanshu Vats, Group CEO, Viacom18 Media Pvt Ltd, a joint venture between Viacom Inc and Mukesh Ambani-owned, Network18 Media and Investments Ltd.
After the much awaited phase 3 auction of spectrum of private FM/radio which concluded last September, the industry now wants the government to tick a few more boxes, to spur growth of the radio industry. "In addition to revising the advertising rates of the Directorate of Advertising and Visual Publicity (DAVP), copyright board needs to be set up to resolve the music royalty issue," says Harish M Bhatia, CEO, My FM, a radio channel of Synergy Media Entertainment Ltd (SMEL). SMEL is owned by Dainik Bhaskar Group.
DAVP is the nodal agency of the government for advertising by various ministries and organisations, including public sector firms and autonomous bodies. It's been almost five years since the government revised the ad rates.
As per several radio networks, the time has also come for private FM players to join hands to set up a common currency for measurement.
"It will be beneficial to both advertiser and broadcasters," adds Bhatia.
As for the print industry, it is waiting for the government to roll out the Goods and Services Tax (GST) Bill, to understand the implication on newsprint prices. "With most of the newsprint imported to India, the rise in price depends on a lot of factors including the dollar price. This also means that print players may be forced to take a re-look at their strategy, including price of the paper and advertising," says Arunabh Das Sharma, president at Bennett, Coleman and Co. Ltd, (Times Group).