TVS Capital Funds Ltd chairman Gopal Srinivasan and DSG Consumer Partners managing director Deepak I. Shahdadpuri were among the early investors in VCCircle. As the company completes 10 years of operations, the duo share their views on how the Indian startup ecosystem has evolved over the past decade.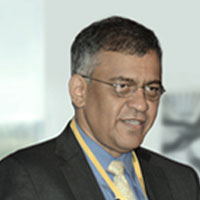 Gopal Srinivasan
Ten years ago, when VCCircle started its journey, the VC and PE industry was in its infancy in India. It is difficult to imagine the distance it has travelled. 
The Indian VC and PE industry has grown about eight times in the rupee value of investments since then. The star area -- especially with the industry looking keenly at the prime minister's announcement of "start-up, stand-up policy" in December -- is the seed and startup sector. 
Two prime initiatives from the government have the power to boost the startup ecosystem. The first is the ease of doing business, which has become the single metric to drive for the government. This is followed by unleashing of capital flows, as evidenced from the recent announcement by the Reserve Bank of India to allow automatic approval for foreign investment in PE and VC funds.
In this new-found excitement after the valuation correction (I will not write about Unicorns and Zerocorns, as enough has been said), the core message to all startups is: "Create innovative businesses, create well-run businesses which delight customers, and focus on positive unit economics to build valuable businesses". 
The obsession with valuation is singularly a game of Russian roulette, which is best avoided by all others. It's only for those who have a rare appetite for risk that eludes most talented startup entrepreneurs, fortunately!
The best is yet to come. Opportunity and talent with adequately available capital and a strong ecosystem will produce many more winners in India. Winners who can create Indian-style wins on the lines of Bharti Airtel, Jubilant FoodWorks and IndiGo. These are based on great execution and discovery of the magic elixir to win consumer delight. 
The next 10 years will be the best time to be a startup in India because of our high aspirations, young talent and our deep cultural values.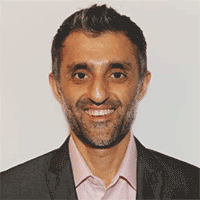 Deepak I. Shahdadpuri
I have been an active venture investor in early-stage companies in India for over a decade. In the first part of the 2000s, I was fortunate enough to have invested in Sula Wines, Cleartrip, Saffronart and Bakers Circle. I have been an investor in each of these companies for over 10 years and continue to be a shareholder despite having partially exited my investments in Sula and Cleartrip.
India offers tremendous opportunity for entrepreneurs who want to build a business in almost any sector. Investing is never easy and it is a long-term commitment both for the investor and entrepreneur. It takes a decade to build a business and the journey is often lonely and is always tough.
When I first started making venture investments in India in 1999/2000, I was with Reuters Venture Capital. At the time, there were only a handful of institutional investors in the form of VC and PE funds. This was the period when Ashish Dhawan had launched ChrysCapital, Sumir Chadha and KP Balaraj were about to leave Goldman Sachs and launch Westbridge, London's Ant Factory had opened an outpost in Mumbai, Draper and Vertex were active and there were only a handful of funds who looked at early stage.
It was a time when entrepreneurs I met found it very difficult to get the initial funding to launch their business and, more importantly, get the support and guidance to build a business. There were very few angel investors and entrepreneurs didn't know how to get access to them. Most investors were broadly sector-agnostic. It was what I term VC 1.0.
Fast forward 15 years and what we see is a very different picture. Today, we have a vibrant and thriving ecosystem. We have serial entrepreneurs, angels, angel networks, incubators, accelerators, focused seed investors (e.g. Blume, Kae, India Quotient, etc) and sector-specific funds (e.g. Kaizen in education, DSG Consumer Partners and Sixth Sense in consumer, etc).
We have many global funds setting up shop including Sequoia, Matrix, Lightspeed, Accel and others. We have successful entrepreneurs who have built billion-dollar companies investing as angels and mentoring the next generation of entrepreneurs.
Like all ecosystems, this is a living and constantly changing environment. It has never been a better time to be an entrepreneur, whether it is straight after college (or even dropping out of college like Ritesh Agarwal of Oyo Rooms) or mid-career to pursue one's dreams.
Looking out to 2020 and beyond, what do I see? I see the ecosystem continuing to grow and thrive. I see more and more people trying their hand at entrepreneurship. I see more specialized funds and fund managers who focus on specific areas they are good at.
I am very excited to be part of India's venture ecosystem and look forward to many more years of working with some of the world's most talented entrepreneurs. What makes it special and why do I keep doing it? I have fun. Lots of fun.