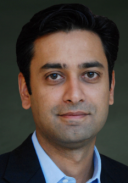 Venture capital firm Lightspeed Venture Partners has appointed Bejul Somaia as a Managing Director in its India office, VCCircle has learned. Somaia, who has been both an entrepreneur and venture capitalist in the past, will be resposible for expanding the Indian investment activities of the Silicon Valley based fund, which last year closed an $800 million global fund. He will be based out of Delhi. 
Lightspeed is looking for both early and growth-stage investments in India -both in technology and non-technology sectors, including financial services, advertising and media, healthcare, consumer services, business services, and education.
Prior to Lightspeed, Somaia was co-managing director of Twiga Fiberglass, a building materials company in India. Previously, he was co-founder and principal investor of Open List, a U.S.-based vertical web search company, which was acquired by Marchex, Inc.
He was also a principal at General Catalyst Partners in the US. Somaia is a BSc in economics from the London School of Economics and an MBA from Harvard Business School.
Somaia has also personally invested in Four Interactive (AskLaila) and the Great Indian Restaurant Company founded by Sandeep Kohli (formerly of Yum! Restaurants). Four Interactive also later received $10 million investment from Lightspeed, alongwith Silicon Valley Bank and Matrix Partners.
Four Interactive raised $2 million in the first round from Matrix, and Somaia was an investor in that round. He sits on the board of the company. Lightspeed has also invested in Tutorvista, a leading online tutorial business.
Srini Vudayagiri Becomes Venture Director
With Somaia coming in, Sreenivasulu "Srini" Vudayagiri has been appointed a Venture Director. Vudyagiri joined Lightspeed in 2007 from Thomas Weisel International. He was heading the India-focused fund of funds for the firm. Thomas Weisel's fund of funds business was recently sold off Guggenheim Partners.