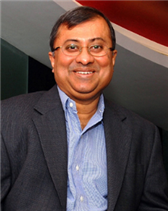 Entrepreneur CEO Asif Adil is leaving John Distilleries Ltd to pursue a new independent venture focused on trading of alcoholic beverage brands. The former McKinsey honcho, who is credited with giving Diageo Plc a big marketing push in India, has resigned from the post of Vice Chairman and MD at John Distilleries, also forfeiting option to have up to 5% stake in the Bangalore-headquartered spirits company.
Sources tracking the development said, Adil is now setting up a firm that will chase opportunities for Indian alcoholic beverage brands in the overseas emerging markets, particularly in Africa. 
Adil had joined JDL, founded by US-based NRI Paul John nearly 15 years back, to help the company premiumize its brand portfolio. With Original Choice Whisky as its flagship brand, JDL sold about 10 million cases (of 9 litre each) to make it one of the fastest growing liquor companies in the country. Original Choice mainly operates in the economy segments and is particularly strong in the southern markets.
Adil's mandate also included bringing in private equity funding as well as prepare a roadmap for an initial public offering (IPO) in the next three years. The company, with annualized turnover of around Rs 450 crore, had appointed JM Financial for raising around Rs 150 crore to pay off debts and for launching new brands.  Notwithstanding Adil's exit, the fundraising will carry on and talks with the funds had made substantial progress.
The quantum of fundraising may be halved as the firm has put on hold plans for setting up a primary distillery, sources added.
When contacted, a senior official at JDL said Adil was on "leave of absence." Adil promised to return the call but had not responded at the time of posting this report. 
Under Adil, JDL was expected to launch a new brand Salute Vodka, a regular-priced introduction backed by high-voltage marketing campaign. The company has launched Mont Castle Brandy in the south, which has had a steady opening on home turf Karnataka. The immediate focus of the company will be to improve profitability, as low margins have dragged down valuations.
JDL, for the time being, will work on improving margin in its core southern markets rather than expanding its footpriont nationally. One source said JDL was prepared to tap HNI investors for smaller fundraising if private equity placemednt did not happen for the moment. "The company can re-look at PE a little later after improving its operating margins in the current fiscal," this source, who did not wish to be named, added.
Meanwhile, Adil, who has figured in earlier start-ups like Kaya Skin Clinic, is possibly chasing a story that holds tremendous potential for the Indian alcobev industry. The African markets has been on the radar of the global spirits industry for a while, but the Indian firms and brands, which has operated in the complex regulatory and trading evironment back home, could make serious breakthroughs in a difficult continent.
Several Indian firms, including Radico Khaitan, have forayed into select markets in Africa in the past. But these were not backed by focused strategies as the Indian companies still have a large domestic market opportunity to battle for. India's spirits consumption continues to grow in robust double digits with volume sales crossing 200 million cases in FY10.  In context, the emergence of independent trading and distribution firms catering to the export potential of the Indian brands could play a niche but viable role.
(Picture courtsey: Indiatodayimages.com)