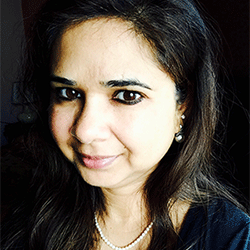 Shabnam Khan, former partner of boutique intellectual property rights (IPR) and dispute resolution firm Lall Lahiri & Salhotra, has joined another mid-sized law firm Alpha Partners Advocates and Solicitors as partner to head its intellectual property practice.
An alumnus of University of Delhi, Khan started her career with Evalueserve.com Pvt. Ltd as senior legal associate. She joined Lall Lahiri & Salhotra as trademark attorney in 2007 and later joined another IPR firm Anand & Anand Advocates before moving back to Lall Lahiri & Salhotra.
"I wanted more adventure, creativity and challenge in my work, and decided to get out of my comfort zone. A difficult climb gives you the best view; therefore, working with Alpha will be like a maiden voyage helping me in discovering new shores," said Khan.
Founded in 2012, Alpha Partners currently has 11 lawyers, including four partners.
"We have a strong litigation and dispute practice and Shabnam will add a corporate aspect to the firm's practice," said Akshat Pande, founding partner of Alpha Partners.
"Shabnam is a detail-oriented person. She looks for opportunities to update herself with new knowledge and skills," said a partner of Delhi-based law firm who has worked with her in the past.
Khan's practice focuses on legal and commercial aspects of trademarks, copyrights, patents, among other IPR-related services.
She advises clients in sectors such as pharmaceutical, healthcare, hospitality, real estate, ecommerce and technology, FMCG, oil and gas, education.
She also advises government departments/organisations in developing, protecting and strengthening brands.