Mobile Internet firm UCWeb, owned by Alibaba Mobile Business Group, has elevated Damon Xi as head of its India and Indonesia office, a company statement said on Thursday.
In his new role, Xi will be in charge of the UCWeb ecosystem along with content cooperation within India and Indonesia markets, the statement added.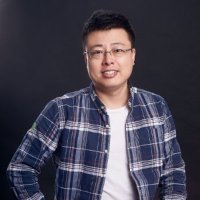 Prior to this, Xi was general manager of UCWeb India, leading strategic alliances and business development for the company in the country.
In a top-level restructuring last month, parent Alibaba Digital Media and Entertainment Group had elevated Jack Huang and Young Li as president and head of international business department, respectively, at Alibaba Mobile Business Group.
UCWeb's flagship product UC Browser claims to command over 50% market share in India and Indonesia, ahead of Google Chrome and Opera.
In January, the Chinese e-commerce major announced a $29-million investment to build UCWeb in India and Indonesia over the next two years, by tapping into the potential of user-generated content.
UCWeb is a mobile internet software and services provider, and its main products are UC Browser and UC News. Powered by Big Data, its news platform has featured channels covering cricket, technology, entertainment, movies, lifestyle, health, humour, etc. UCWeb was acquired by Alibaba in 2014, in a deal reportedly worth more than $1.9 billion.
Available in Hindi, English and Indonesian, UC News integrates trending content from social media and partners with traditional media, self-publishers and key opinion leaders for original content.
In the second quarter of FY2016-17, Alibaba reported strong revenue growth led by its core business as well as the digital media and entertainment segment. Revenue rose 55% to 34.29 billion yuan, or $5.14 billion, for the three months through September 2016 from 22.17 billion yuan, or $3.49 billion.
In March last year, Alibaba had expressed plans to enter India by exploring e-commerce opportunities in the country. It currently owns stakes in One97 Communications Ltd, which runs mobile wallet Paytm.
Several publications reported in December 2016 that Alibaba was establishing its first office in the country in Mumbai's Bandra-Kurla Complex, further fuelling speculations of its imminent entry into India.