Advisory services firm Intellecap, which is part of the impact investment-focused Aavishkaar-Intellecap Group, has announced the appointment of Vikas Bali as its new chief executive officer.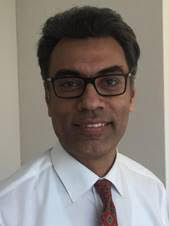 Before this, Bali was a managing director leading Intellecap's global consulting and research business.
He replaces Nisha Dutt, who served as CEO since May 2015.
Intellecap said in a statement that Bali will be responsible for setting the strategic direction of the company across businesses and geographies.
"Vikas (Bali) brings with him diverse expertise and is the ideal choice to provide leadership and guidance to the young and passionate intellectual capital with us at Intellecap," said Vineet Rai, founder, Aavishkaar-Intellecap Group.
Bali had earlier worked with Accenture Strategy, part of global professional services company Accenture, leading the products vertical including automotive, consumer goods, life sciences and retail businesses. His previous assignments also include stints at Tata Sky, DEN Networks, AT Kearney and Andersen consulting.
Founded in 2002, Intellecap caters to a client base that seeks to socially impact the bottom-of-the-pyramid segment through its investment banking, consulting and research services.
The company works with social enterprises, multilateral agencies and development finance institutions, among others. It has advised more than 70 clients, including the World Bank, International Finance Corporation, Shell Foundation, Bill and Melinda Gates Foundation and Tata Consultancy Services.
The company has over 600 employees and 300 engagements across 25 countries.
Including the new fund, Aavishkaar now manages six funds with an aggregate corpus of Rs 2,000 crore (around $300 million). Funds advised by Aavishkaar have till date made 58 investments across India, Indonesia, Sri Lanka and Bangladesh and struck 25 exits.