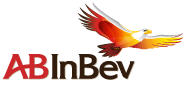 Anheuser Busch InBev NV (AB InBev), the world's largest brewer and owner of the iconic Budweiser brand, may consider sale of shares in its standalone brewery Crown Beers India Pvt Ltd, according to sources directly familiar with the situation.
The global giant has been open to either a total sale or a majority divestment in the fully-owned manufacturing unit, which is currently parked outside its marketing and distribution joint venture with New Delhi-based RJ Corp, a diversified conglomerate owned by serial entrepreneur Ravi Jaipuria, which is also India's largest bottler for PepsiCo.
AB InBev, which has a minority stake in this with RJ Corp, may not play an aggressive India game in the next 2-3 years, said one source in direct contact with the company, who confirmed that sale of shares in Crown Beers was a possibility if attractive suitors emerged. Any deal will have a clause for a long-term brewing of Budweiser and other AB InBev beers at Crown.
It was more than a year ago that AB InBev took shape through the biggest brewing industry consolidation when Brussels-based InBev NV merged with St Loius-headquartered Anheuser Busch Companies Inc (AB), makers of the iconic Budweiser trademark, in a $52-billion deal.
Crown Beers, which used to be the Indian arm of AB, came to the fold as part of this global merger. The company may be seeking a valuation of $30 million—considered to be at a significant premium in the Indian context--for Crown Beers which operates its brewery near Hyderabad, an industry source said. In the event of a complete sale, the company may attract strategic suitors or another brewer while a partial divestment could mean entry of financial investors, HNIs or cash-rich business groups.
"We have no comment on this inquiry," Michael Torres, a spokesperson of AB InBev, said in response to a VCCircle email, seeking comments on the development, last weekend.
Crown Beers is a three-year-old brewery with installed capacity of over 7 million cases (of 7.8 litre each) annually. AB InBev's own requirement is probably under one-third of the available production. Domestic industry leader United Breweries Ltd (UB), makers of Kingfisher brand, recently snapped a contract brewing agreement with Crown and that leaves the latter grappling with a large unutilised capacity.
"They had made informal enquiries about potential suitors for the brewery. The unit carries a book value of $30 million and that is a dampener," explained a source, familiar with the developments. He, however, clarified that a sale was not a definite conclusion and would be considered only at an attractive price.
UB and and the local arm of London headquartered SABMiller Plc, which control 80% of India's beer consumption, have sufficient production lines in Andhra Pradesh where Crown Beers is located. Carlsberg India Pvt Ltd, the local arm of Carlsberg A/S, recently started work on a greenfield brewery in Andhra Pradesh closing the doors on a possible deal-making. This restricts the list of strategic buyers unless Japanese brewers like Kirin Brewery Company Ltd and North American brewing combine of Molson Coors Brewing Company finalise their Indian plans.
"Most Indian brewers, including some regional players, will find the valuation of Crown Beers too high to pursue their interest," said an industry source, who is not authorised to talk to media on investments.
AB InBev has been unlocking value from non-core assets across the globe to service the $45-billion loan arranged for the merger with AB. "India is not a priority market for the brewer, at present, and it is still to come up with a formidable strategy to break into a heavily consolidated local industry," the source added. But, sectoral analysts say, the value generated from such a sale would be miniscule and AB InBev was likely to hold on to at least 50% stake in the brewery as its plans in India, a huge growth market in future, remain unclear.
AB InBev is an initial 49% shareholder in a joint venture with RJ Corp. This JV, InBev India International Ltd, is marketing Budweiser and Tennants beers currently.
The JV has no manufacturing assets of its own and sources beer through contract arrangements with two other breweries besides Crown. The reason behind the global brewer's decision not to merge Crown Beers into its JV with RJ Corp is not clear. A senior official at RJ Corp said, there has been no discussion between them and AB InBev to buy a stake in the brewery, and added he was unaware whether a stake sale was in the offing at Crown.
The Indian joint venture regulations, in the backdrop of an existing deal with RJ Corp, will make it difficult for AB InBev to align with another beer maker for a manufacturing JV. This once again throws up the possibility of a complete exit or, AB InBev roping in financial investors to run the show. The deal with RJ Corp is up for review only in three years, in 2012-13, by when AB InBev is likely to have a more aggressive India strategy in place.